News
Forensic Technology products are in daily use with law enforcement agencies around the world. Find out about our innovations and see how we help keep communities safe.
Learn about every stage of writing successful grant proposals – from finding the right grant for your organization to writing elements, and gaining support along the way.
Watch

+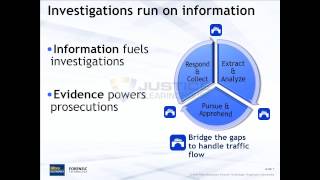 Crime has a cost – both in what it costs society, but also in the dollars it takes to combat crime and bring the perpetrators to justice. One of the key areas law enforcement agencies and other justice-related organizations often seek funding for, is for the equipment and resources to identify, track, and build cases around gun-related crime.
Watch

+
Investigative & Intelligence Strategies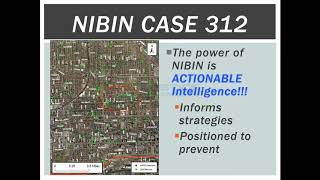 This webinar will examine how information from each of these technologies can be turned into actionable intelligence and utilized by investigators to solve crime gun investigations.
Watch

+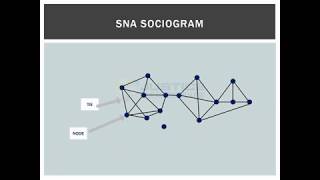 Find out how NIBIN leads can be used to gain insight into how violent incidents can be connected through a common gun and how to link incident data to the individuals involved in those crimes.
Watch

+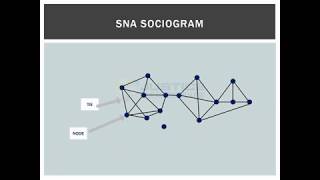 Join us on June 7 at 3 pm EST for our free Webinar presented in collaboration with The Justice Clearinghouse.
Watch

+
Forensic Lab Crime Gun Intelligence Best Practices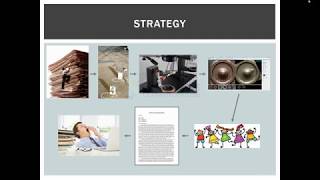 This webinar discusses not only the concept of using regional ballistic networks to handle and manage casework innovatively but, also shows how this strategy has been effectively incorporated by one police agency to a great amount of success.
Watch

+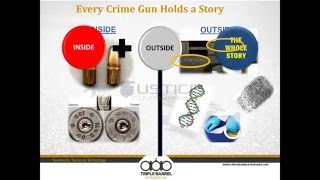 This webinar highlights a number of key points in solving gun crimes and establishing Gun Crime Intelligence Centers.
Watch

+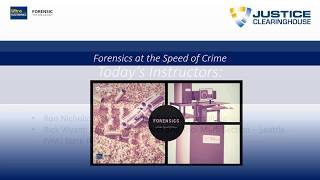 How transformational forensics can expand the forensic firearm examiner's toolbox so that relevant ballistics intelligence can be delivered within 24 to 72 hours of an incident.
Watch

+
Prosecution Strategies Utilizing Crime Gun Intelligence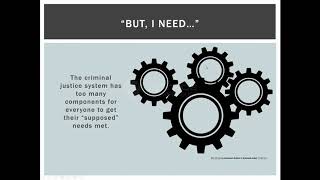 Collaboration between police investigators, forensic experts, and prosecutors is a key contributor to successful firearm-related crime investigations. This webinar looks at how to maximize intelligence for both the investigation and prosecution of cases once investigative leads have been identified through the ATF National Integrated Ballistic Information Network (NIBIN). Presenters: Marisa McKeown, Supervising Deputy District Attorney, Santa Clara, CA and Ron Nichols, Nichols Forensic Science Consulting, 25+ years' experience as a firearm and toolmark examiner.
Watch

+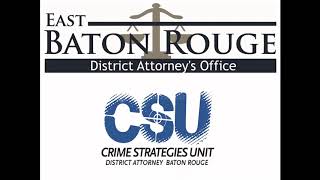 Brian Gray from the Schenectady County District Attorney's Office and Chief Will Morris from the East Baton Rouge District Attorney's Office Crime Strategies Unit described how they use ballistics intelligence to build their cases.
Watch

+
Technological advancements to close the gap between solving gun crime and preventing gun crime.
View

+
As we practice Social Distancing to keep our families and friends safe from the new Coronavirus COVID-19, Ultra Electronics Forensic Technology would like to extend its professional services to our customers so they can sustain their critical IBIS operations and continue to prevent and solve gun crime. We have taken steps to ensure our Support
View

+
As the new Coronavirus COVID-19 and its impact continue to evolve and develop, we would like to assure you that Ultra Electronics Forensic Technology is committed to supporting your agency throughout this difficult period, as well as fostering the health and safety of our employees, customers, partners and communities. We understand that your operations are
View

+
With the various technology options available for forensic science laboratories today, it is essential that the technology can be leveraged in as many ways as possible.
View

+
An ongoing concern of forensic science laboratories is the availability of training options for new firearm and toolmark examiners.
View

+
Firearm examiners have done their best to provide the courts with an answer to this question with varying levels of success.
View

+
This webinar emphasizes the core components necessary for an effective violent crime reduction strategy.
Watch

+
Whether initiating or enhancing a preventive crime gun strategy, the ATF National Integrated Ballistic Information Network (NIBIN) must be a cornerstone of the initiative.
Watch

+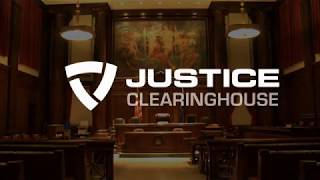 Learn how you can turn "good enough" intentions into an organizational lifestyle that provides the best results for your preventive crime gun initiative.
Watch

+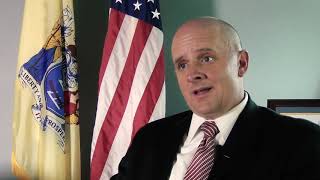 Change is not easy. Whether it be at a political level, management level, or even at the forensic lab, the need for change isn't always broadcast and effecting change isn't always easy. This video is an excellent summary of how actionable intelligence can be obtained from crime guns and related evidence. The innovation, will, and
Watch

+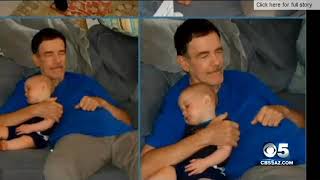 NIBIN, powered by IBIS technology, proves pivotal in helping solve this Arizona firearm crime.
Watch

+
A violent transnational gang, operating between Spain and Portugal, has been stopped thanks to diligent police work, rigorous cross border protocols, and an innovative new-technology-based program called the INTERPOL Ballistic Information Network (IBIN).
View

+