News
Forensic Technology products are in daily use with law enforcement agencies around the world. Find out about our innovations and see how we help keep communities safe.
Technological advancements to close the gap between solving gun crime and preventing gun crime.
View

+
As we practice Social Distancing to keep our families and friends safe from the new Coronavirus COVID-19, Ultra Electronics Forensic Technology would like to extend its professional services to our customers so they can sustain their critical IBIS operations and continue to prevent and solve gun crime. We have taken steps to ensure our Support
View

+
As the new Coronavirus COVID-19 and its impact continue to evolve and develop, we would like to assure you that Ultra Electronics Forensic Technology is committed to supporting your agency throughout this difficult period, as well as fostering the health and safety of our employees, customers, partners and communities. We understand that your operations are
View

+
By Ron Nichols They say that 80% of New Year's resolutions fail by February. Whether it's exercising more, or better time management, or saving money, or losing weight, there's something that causes things to derail. Get sick for two weeks and all the momentum for the gym fizzles out. Weight loss would have gone better
View

+
by Ron Nichols The comparison microscope is a key tool for firearm and toolmark examination. Since the late 1920s the comparison microscope has allowed examiners to thoroughly analyze forensic specimens side-by-side. The growth in gun-related crime in the US increased the demand for comparison microscopes in forensic labs and has been the catalyst for continued
View

+
You can't find a match if lab-fired cartridge cases are classified as "Elliptical (Glock)" while crime-scene recovered cartridge case are labelled as "Circle". Learn about "Glock" and when it should be selected as the Firing Pin Shape.
View

+
Whether initiating or enhancing a preventive crime gun strategy, the ATF National Integrated Ballistic Information Network (NIBIN) must be a cornerstone of the initiative.
Watch

+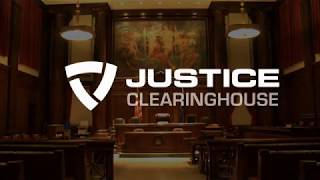 Learn how you can turn "good enough" intentions into an organizational lifestyle that provides the best results for your preventive crime gun initiative.
Watch

+
Learn about every stage of writing successful grant proposals – from finding the right grant for your organization to writing elements, and gaining support along the way.
Watch

+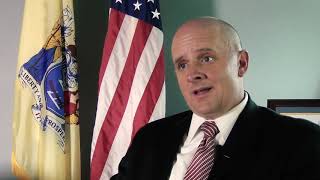 Change is not easy. Whether it be at a political level, management level, or even at the forensic lab, the need for change isn't always broadcast and effecting change isn't always easy. This video is an excellent summary of how actionable intelligence can be obtained from crime guns and related evidence. The innovation, will, and
Watch

+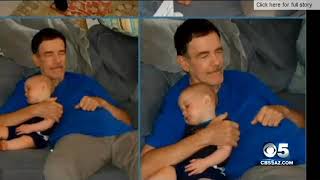 NIBIN, powered by IBIS technology, proves pivotal in helping solve this Arizona firearm crime.
Watch

+
A violent transnational gang, operating between Spain and Portugal, has been stopped thanks to diligent police work, rigorous cross border protocols, and an innovative new-technology-based program called the INTERPOL Ballistic Information Network (IBIN).
View

+