News
Forensic Technology products are in daily use with law enforcement agencies around the world. Find out about our innovations and see how we help keep communities safe.
Ultra Electronics Forensic Technology announced today that it has been awarded a five-year frame contract from ATF, valued at over US$85 million, for the provision of hardware, software, support and training services to ATF's National Integrated Ballistic Information Network (NIBIN). This is the fourth five-year frame services contract awarded to Forensic Technology since 2003. Forensic Technology has been expanding and servicing the Integrated Ballistic Identification System (IBIS®) equipment deployed by ATF since 1994.
View

+
Whereas examination tools provide examiners with data to form conclusions, a screening tool such as IBIS compares data from many exhibits providing investigators with timely investigative information,
View

+
Rodel Batocambe and his police security detail were assassinated on Dec 22, 2018. IBIS matched cartridge cases and bullets recovered from the crime scene to a gun registered in the IBIS civilian non-crime database. All legal firearms—and their ballistic fingerprints—in the Republic of the Philippines are registered in IBIS databases. Ballistic images from crime-scenes are routinely checked for matches in the civilian non-crime database. In this case, a match was found allowing police to identify a suspect.
View

+
Author: Ron Nichols

Given the recent advances in Integrated Ballistics Identification System (IBIS®) hardware and software, one thing is abundantly clear—it is very technician friendly. From acquisition through correlation results review, technicians can perform IBIS tasks quickly and reliably.
View

+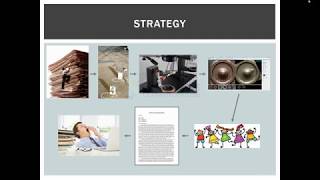 This webinar discusses not only the concept of using regional ballistic networks to handle and manage casework innovatively but, also shows how this strategy has been effectively incorporated by one police agency to a great amount of success.
Watch

+
Change is not easy. Whether it be at a political level, management level, or even at the forensic lab, the need for change isn't always broadcast and effecting change isn't always easy. This video is an excellent summary of how actionable intelligence can be obtained from crime guns and related evidence. The innovation, will, and
Watch

+
NIBIN, powered by IBIS technology, proves pivotal in helping solve this Arizona firearm crime.
Watch

+
A violent transnational gang, operating between Spain and Portugal, has been stopped thanks to diligent police work, rigorous cross border protocols, and an innovative new-technology-based program called the INTERPOL Ballistic Information Network (IBIN).
View

+