News
Forensic Technology products are in daily use with law enforcement agencies around the world. Find out about our innovations and see how we help keep communities safe.
Ultra Electronics Forensic Technology announced today that it has been awarded a five-year frame contract from ATF, valued at over US$85 million, for the provision of hardware, software, support and training services to ATF's National Integrated Ballistic Information Network (NIBIN). This is the fourth five-year frame services contract awarded to Forensic Technology since 2003. Forensic Technology has been expanding and servicing the Integrated Ballistic Identification System (IBIS®) equipment deployed by ATF since 1994.
View

+
By Ron Nichols They say that 80% of New Year's resolutions fail by February. Whether it's exercising more, or better time management, or saving money, or losing weight, there's something that causes things to derail. Get sick for two weeks and all the momentum for the gym fizzles out. Weight loss would have gone better
View

+
by Ron Nichols The comparison microscope is a key tool for firearm and toolmark examination. Since the late 1920s the comparison microscope has allowed examiners to thoroughly analyze forensic specimens side-by-side. The growth in gun-related crime in the US increased the demand for comparison microscopes in forensic labs and has been the catalyst for continued
View

+
You can't find a match if lab-fired cartridge cases are classified as "Elliptical (Glock)" while crime-scene recovered cartridge case are labelled as "Circle". Learn about "Glock" and when it should be selected as the Firing Pin Shape.
View

+
Learn about every stage of writing successful grant proposals – from finding the right grant for your organization to writing elements, and gaining support along the way.
Watch

+
IBIS v3.2 is the latest upgrade of the software that powers IBIS. This upgrade strrengthens correlation and simplifies correlation reviews, integrates IBIS with law enforcement's intelligence systems, provides IBIN members with hit notifications, exports 3D images to X3P file format, and supports the latest version of BULLETTRAX.
View

+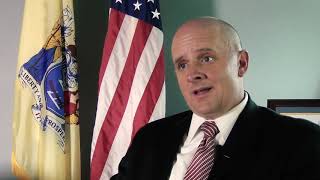 Change is not easy. Whether it be at a political level, management level, or even at the forensic lab, the need for change isn't always broadcast and effecting change isn't always easy. This video is an excellent summary of how actionable intelligence can be obtained from crime guns and related evidence. The innovation, will, and
Watch

+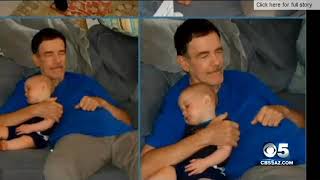 NIBIN, powered by IBIS technology, proves pivotal in helping solve this Arizona firearm crime.
Watch

+
A violent transnational gang, operating between Spain and Portugal, has been stopped thanks to diligent police work, rigorous cross border protocols, and an innovative new-technology-based program called the INTERPOL Ballistic Information Network (IBIN).
View

+