News
Forensic Technology's products are helping communities around the world each and every day. Discover how we're working with law enforcement agencies to make an impact, as well as our latest product innovations.
Author: Andrew Boyle

The term "Ghost Gun" is used to describe any firearm that does not have a serial number.  The onset of 3D-printed firearms means that ghost guns with no external markings whatsoever will be a reality for IBIS users around the world when they're trying to add a firearm exhibit into IBIS. 
View

+
Author: Ron Nichols

"Tastes great! Less filling!", the long-running marketing campaign for a lite version of a popular beer, was ranked by a marketing magazine as the eighth best campaign in history. Commercials featured individuals who would drink the beer and then exclaim, "Tastes great!"
View

+
Author: Ron Nichols

There's a story of a young girl watching her mom prepare the ham for the holiday dinner. She saw her mom cutting off each end of the ham and asked her why she did that.
View

+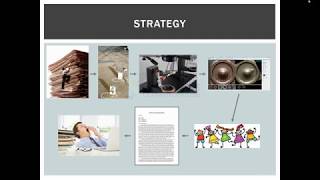 This webinar discusses not only the concept of using regional ballistic networks to handle and manage casework innovatively but, also shows how this strategy has been effectively incorporated by one police agency to a great amount of success.
Watch

+
Change is not easy. Whether it be at a political level, management level, or even at the forensic lab, the need for change isn't always broadcast and effecting change isn't always easy. This video is an excellent summary of how actionable intelligence can be obtained from crime guns and related evidence. The innovation, will, and
Watch

+
NIBIN, powered by IBIS technology, proves pivotal in helping solve this Arizona firearm crime.
Watch

+
A violent transnational gang, operating between Spain and Portugal, has been stopped thanks to diligent police work, rigorous cross border protocols, and an innovative new-technology-based program called the INTERPOL Ballistic Information Network (IBIN).
View

+