Webinars
Our webinars, lead by subject matter experts and offered in English and Spanish, help you stay up-to-date with industry best-practices. Check out our schedule of upcoming webinars, or watch any of our broadcasts from the past year.
Grant Writing (US)
Learn about every stage of writing successful grant proposals – from finding the right grant for your organization to writing elements, and gaining support along the way.
+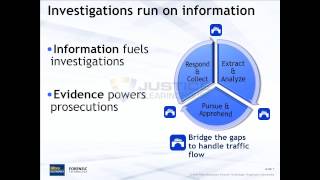 Crime has a cost – both in what it costs society, but also in the dollars it takes to combat crime and bring the perpetrators to justice. One of the key areas law enforcement agencies and other justice-related organizations often seek funding for, is for the equipment and resources to identify, track, and build cases around gun-related crime.
+