ANDE is the leader in Rapid DNA technology. Rapid DNA is tech­nology that generates a DNA ID for the immediate identification of an individual in less than 2 hours. It is a fully automated (hands free) process that generates a human ID from an STR pro­file. The "swab in - profile out" process consists of automated extraction, amplification, separation, detection, and allele calling without human intervention. The ANDE Rapid DNA Solution was the first to receive FBI approval for use in an accredited lab and for use in booking stations.
"Because of the machine we have, the ANDE machine, normally we have to send evidence out it could take weeks or months, well the game changer is we are able to take blood from the scene and in 90 minutes, because of the technology, we can match that blood from a different location, again it all comes together, but the ANDE machine was a game-changer and now we have the ev­idence that we need in 90 minutes or less which is one of the major reasons we stand here today [with a solved homicide]"
Sheriff Carmine Marceno - Lee County Sheriff's Office in Florida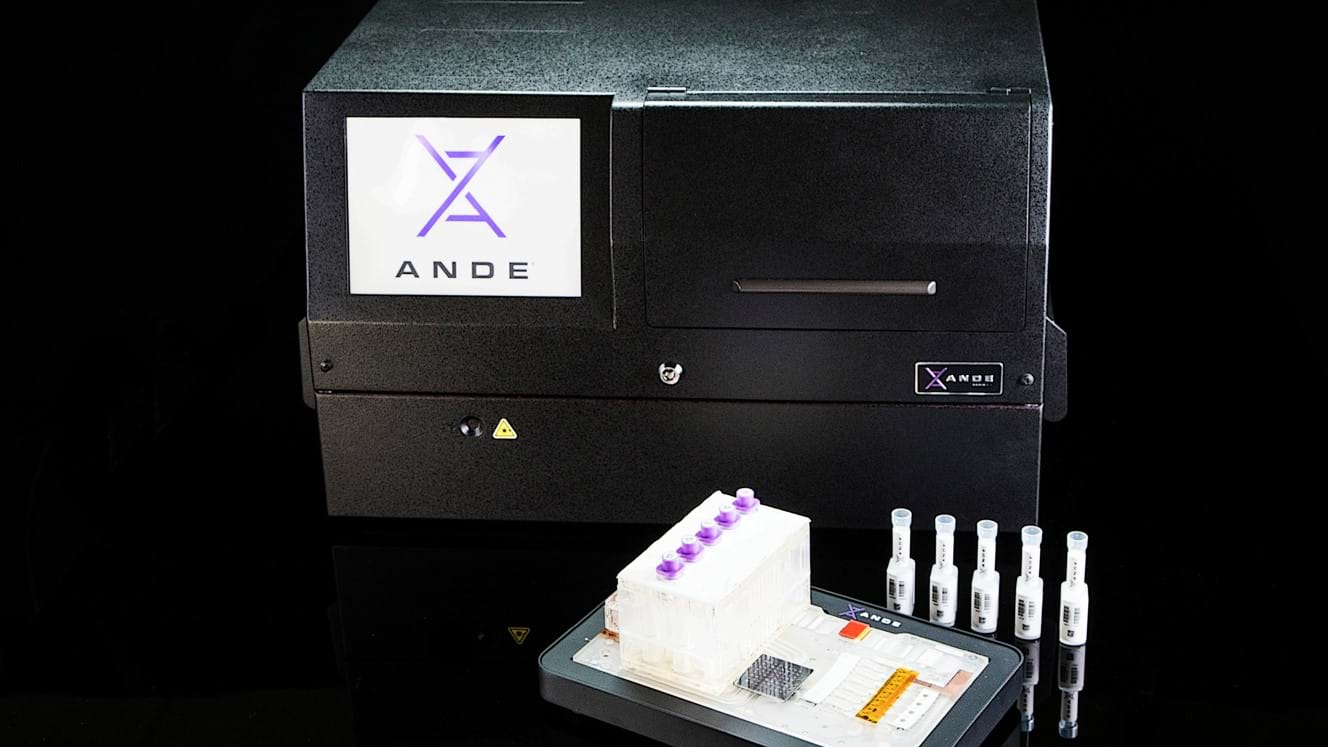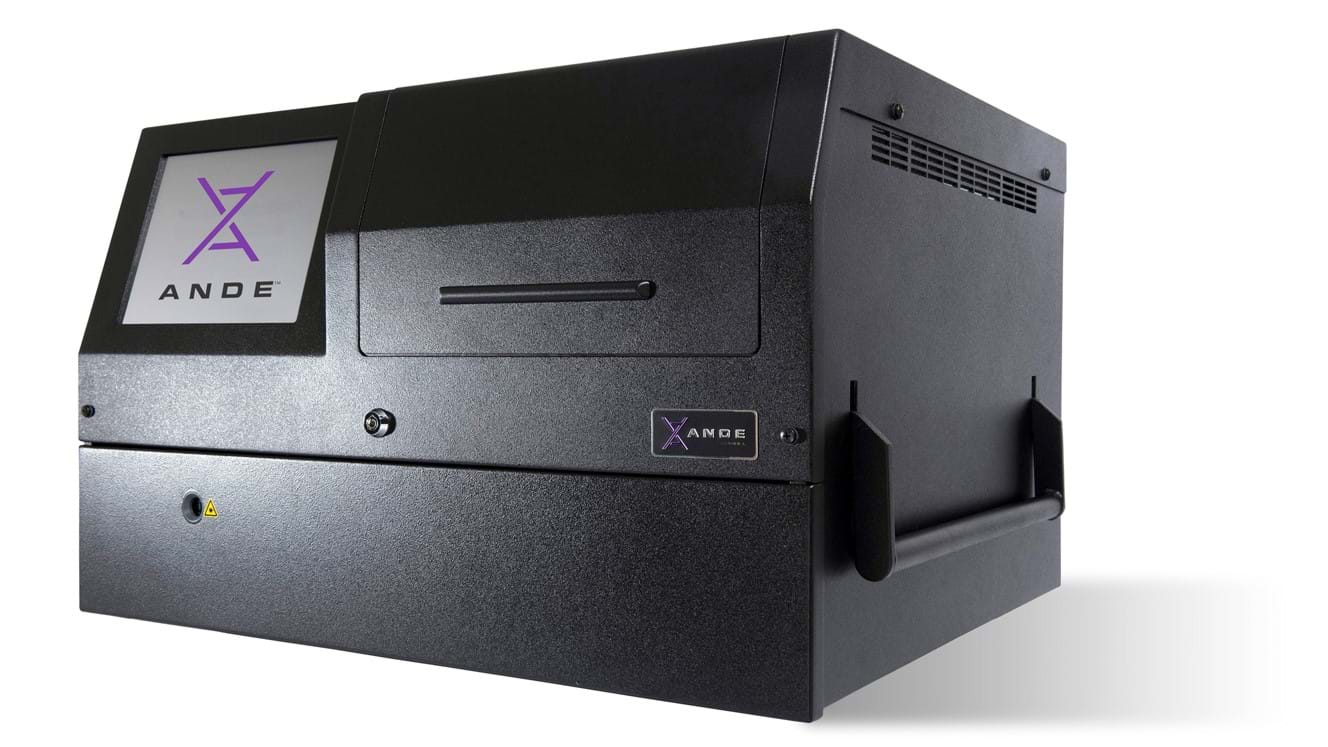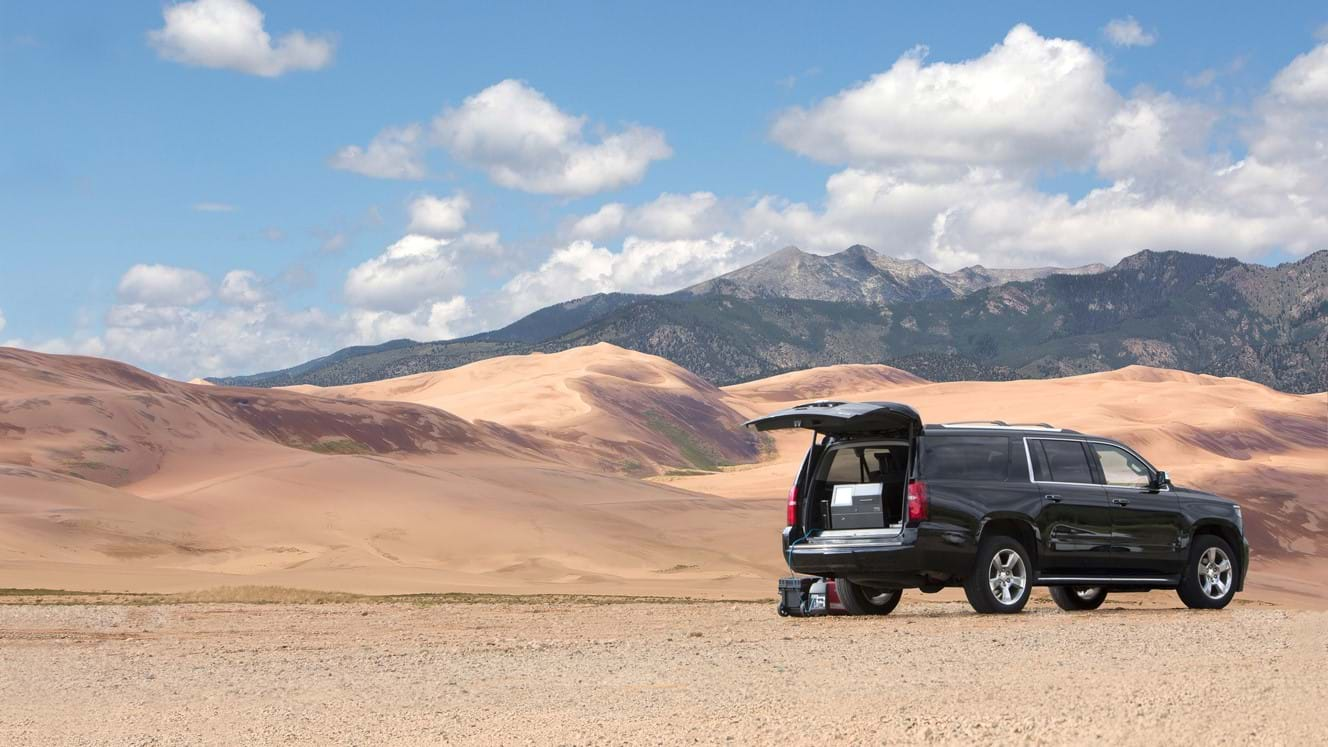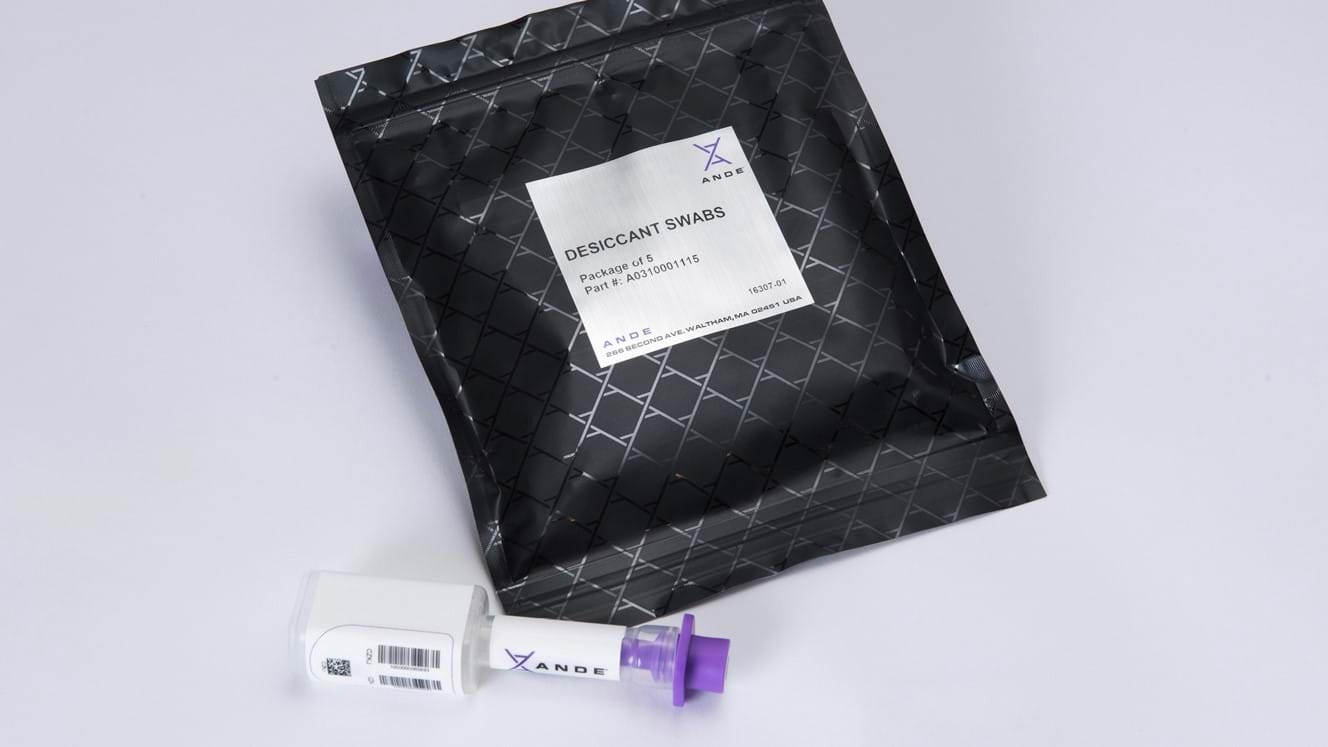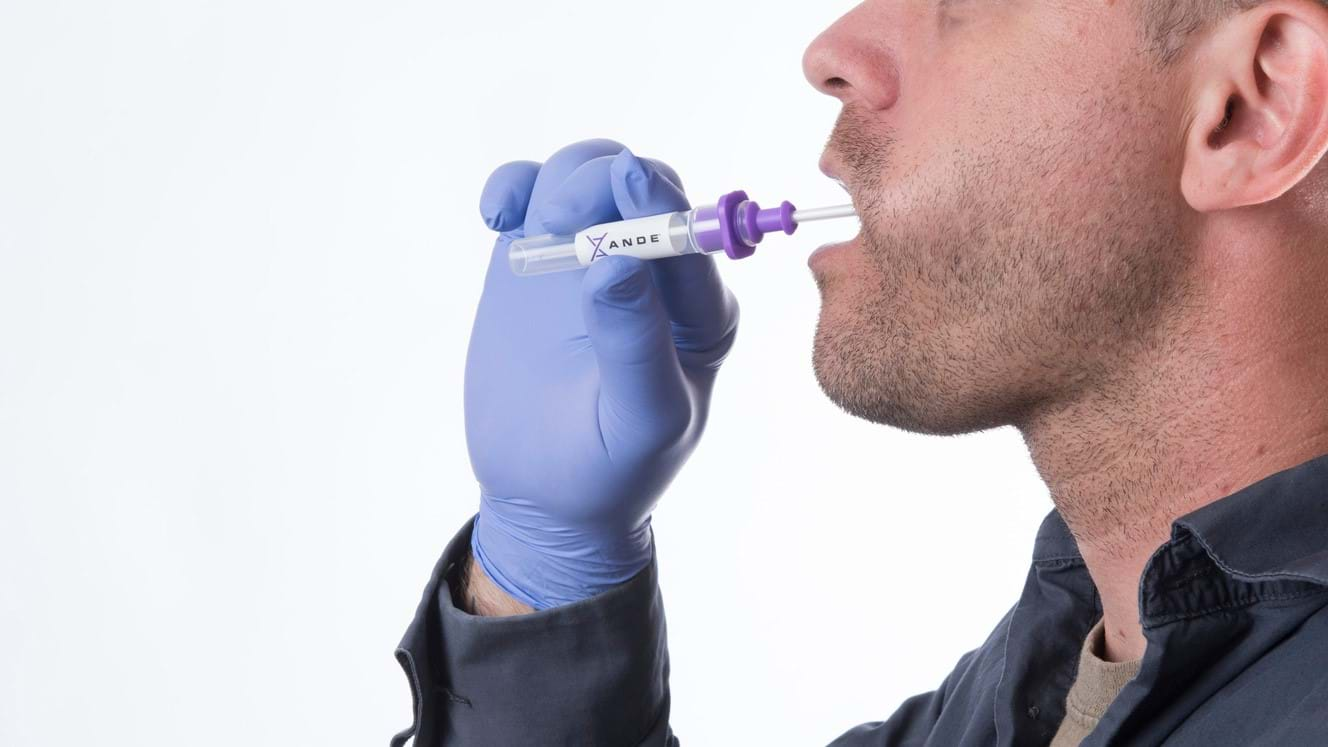 Where can ANDE be deployed?
Police Stations

Crime Scenes

Vans, Trucks, and Cars

Booking Stations

Jails / Prisons

Coroners' / Medical Examiners' Offices

Hospitals and Sexual Assault Kit Collection Centers

Mass Casualty Sites

Borders and Ports

Embassies

Essentially Anywhere (is mobile and runs on generator power)
Who can use ANDE?
Anyone. Learning how to use ANDE is straight-forward and operators can begin using the system essentially immediately.
What samples can be processed on ANDE?
Cheek swabs

Bloodstains

Sexual assault kits

Cups, cans, and bottles

Cigarette butts, gum, and drinking straws

Steering wheels, guns, cell phones, and handled items

Bones

Hair

Teeth

Semen

Muscle and tissues

Many others
When will results be ready?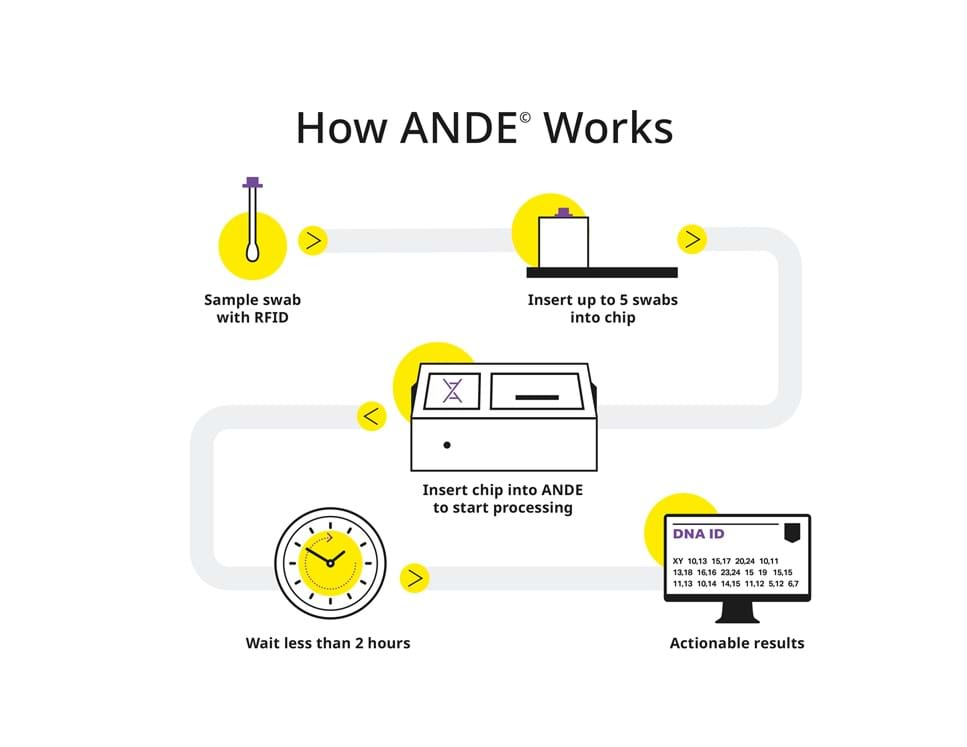 ANDE Rapid DNA Benefits
The ANDE Rapid DNA System
is the only ruggedized, military spec DNA system

is the only mobile Rapid DNA system

is the only Rapid DNA Solution that does NOT require commercial refrigeration of its consumable or system components

is the only Rapid DNA Solution that can process up to 5 samples at a time

is the only Rapid DNA Solution deployed at a state-wide level for sexual assault sample processing