Noticias
Los productos de Forensic Technology ayudan a comunidades de todo el mundo todos los días. Descubra cómo trabajamos junto con las fuerzas de seguridad para provocar un impacto y conozca nuestras últimas innovaciones en productos.
5 de abril de 2019 Ultra Electronics Forensic Technology anunció hoy la adjudicación de un contrato marco de cinco años de la ATF, valuado en más de 85 mdd, para la provisión de soporte de hardware y software, y servicios de capacitación para la Red Nacional Integrada de Información Balística (NIBIN). Este es el cuarto
Vista

+
When planning the integration of IBIS® into your policing of a city, state/province and/or country, the list of possible approaches can seem endless.
Vista

+
Author: Ron Nichols

Given the recent advances in Integrated Ballistics Identification System (IBIS®) hardware and software, one thing is abundantly clear—it is very technician friendly. From acquisition through correlation results review, technicians can perform IBIS tasks quickly and reliably.
Vista

+
Author: Andrew Boyle

When you're performing reviews and comparing firing pin images, you'll want to be especially careful when you see a straight, scar-like line going through the middle of the firing pin impression, as shown in the following images. This means that the firing pin is a cast firing pin.
Vista

+
La última versión software de IBIS TRAX-HD3D, V3.1 service pack 1, incluye numerosas mejoras y nuevas características para nuestros sistemas BRASSTRAX™, BULLETTRAX™ y MATCHPOINT™, de los cuales nuestros usuarios IBIS encontraran útiles. Regístrese! 
Vista

+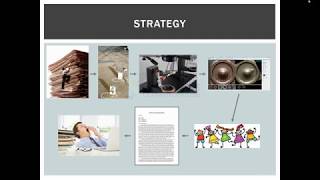 This webinar discusses not only the concept of using regional ballistic networks to handle and manage casework innovatively but, also shows how this strategy has been effectively incorporated by one police agency to a great amount of success.
Ver

+
Change is not easy. Whether it be at a political level, management level, or even at the forensic lab, the need for change isn't always broadcast and effecting change isn't always easy. This video is an excellent summary of how actionable intelligence can be obtained from crime guns and related evidence. The innovation, will, and
Ver

+
NIBIN, powered by IBIS technology, proves pivotal in helping solve this Arizona firearm crime.
Ver

+
A violent transnational gang, operating between Spain and Portugal, has been stopped thanks to diligent police work, rigorous cross border protocols, and an innovative new-technology-based program called the INTERPOL Ballistic Information Network (IBIN).
Vista

+