Projectina Spectra Flex introduces features not previously available in the compact category, all within a modular design that provides examiners with the options they need.
Spectra Flex is available with FlexBand MSL™ technology, and the all new Halo Ringlight™ as well as a motorized stage and extra-large A4/Letter field-of-view for single-click capture of large documents such as bills of lading, vehicle registration papers, identity documents and more.
And it's modular: agencies that don't need the full range of options can choose the features they want for their specific application.
This flexibility results in greatly-reduced cost-of-ownership, and makes Spectra Flex the wise choice for a wide range of organizations.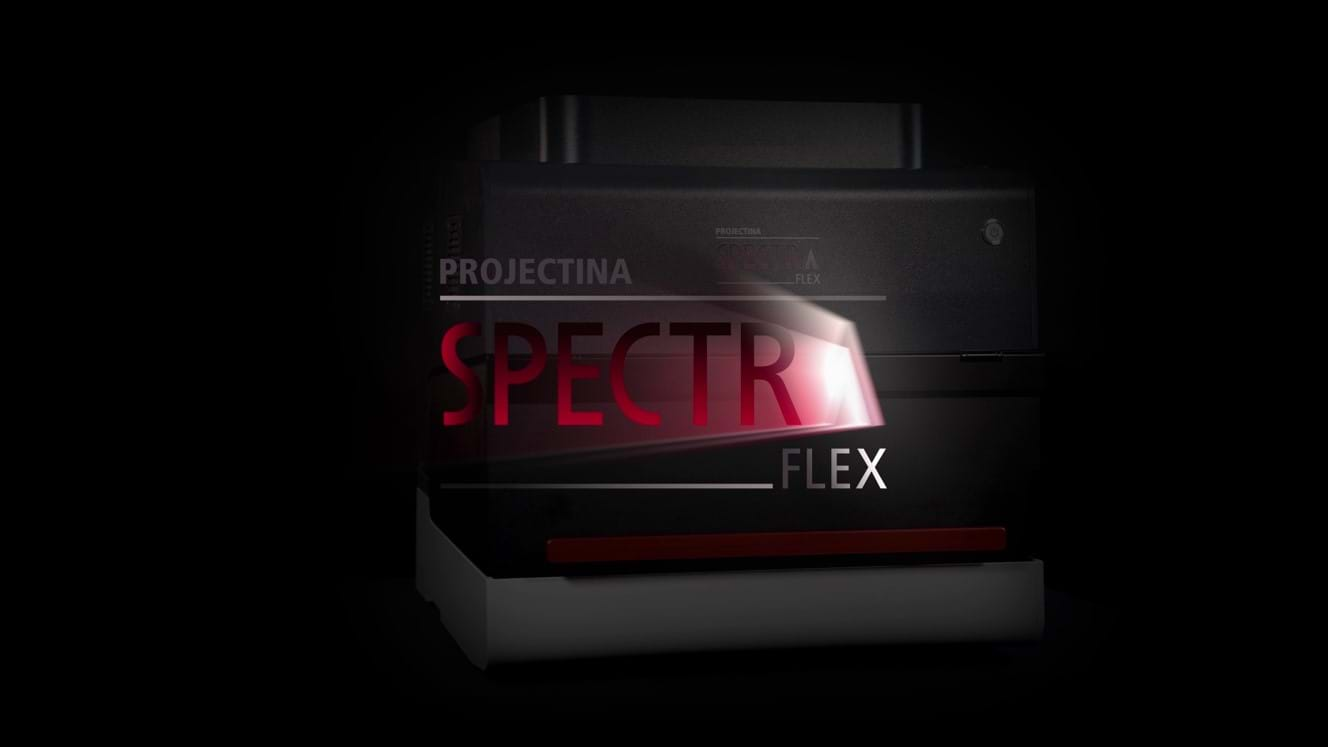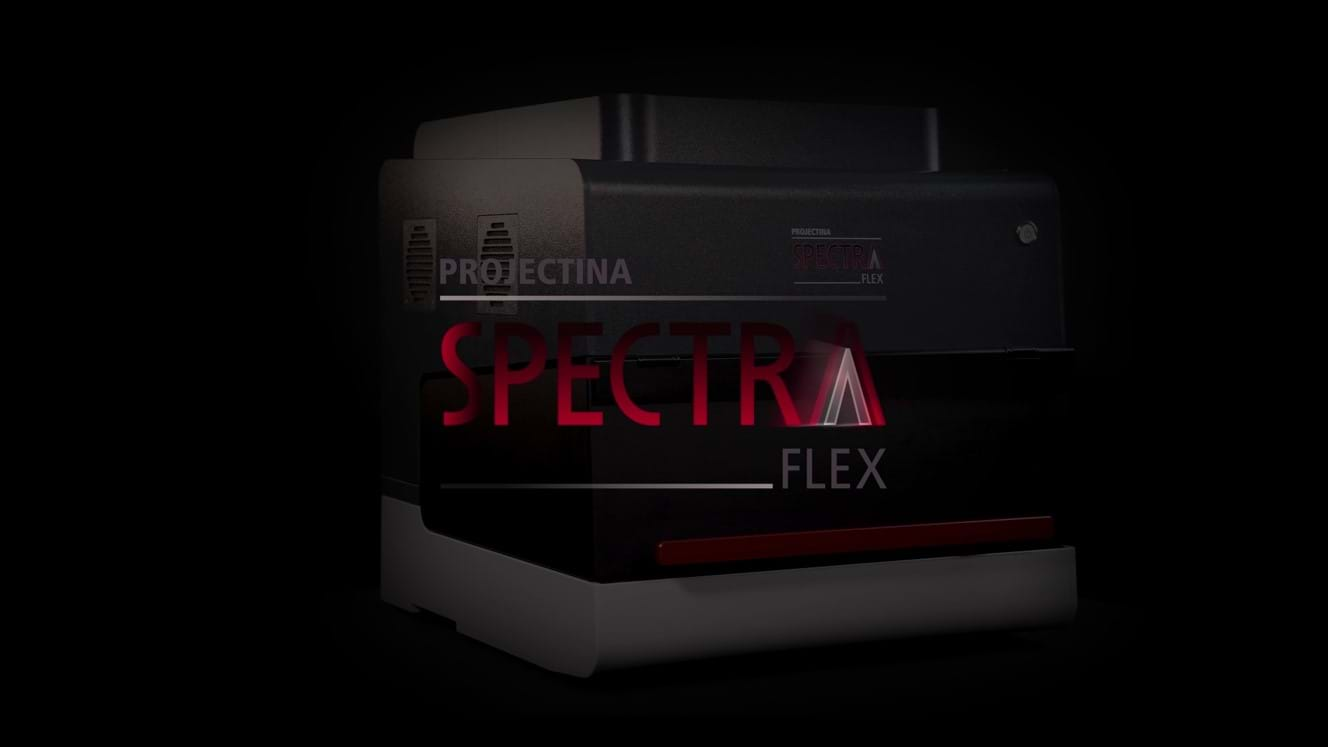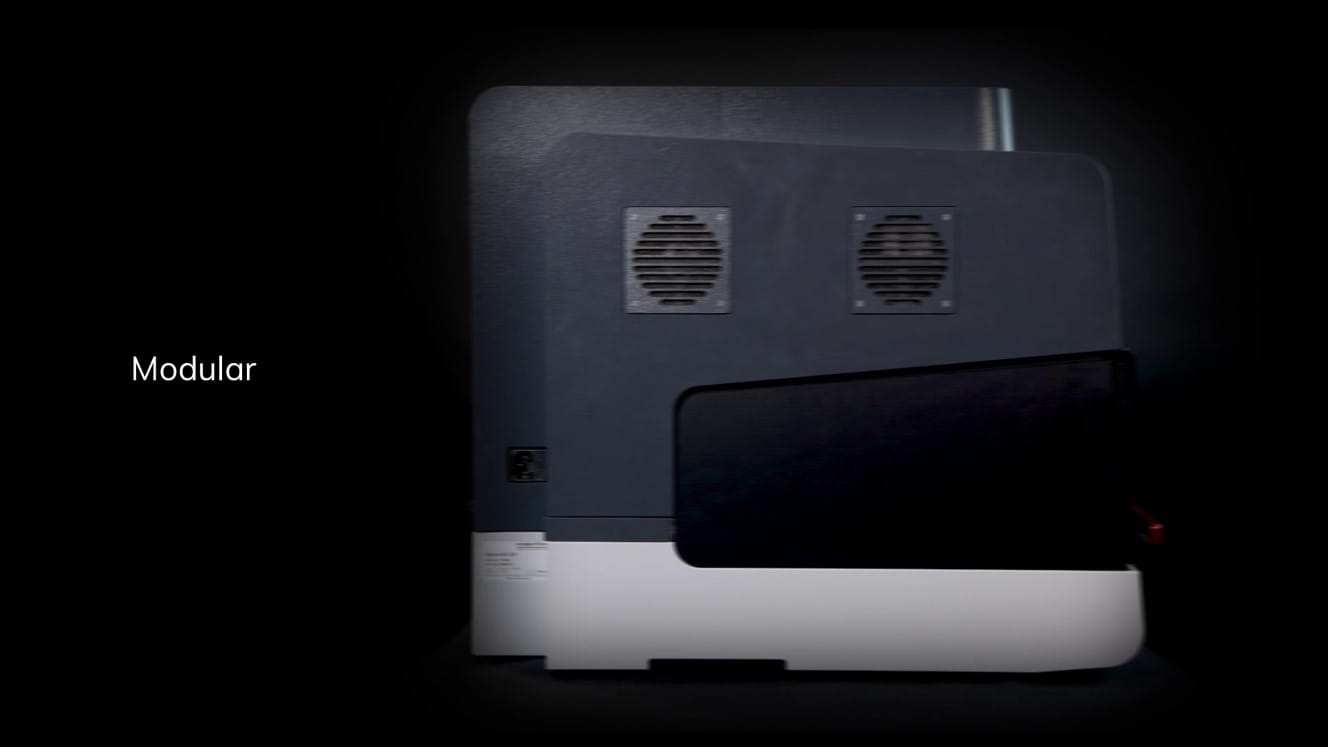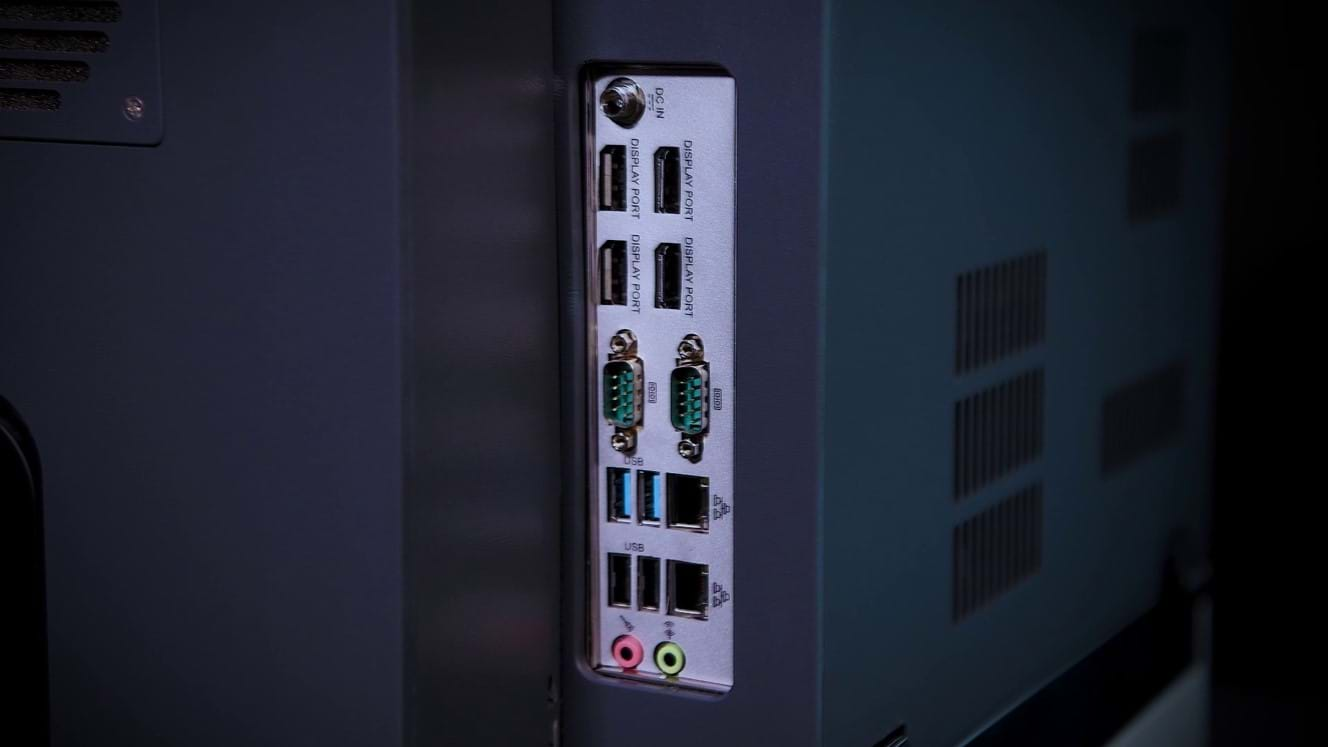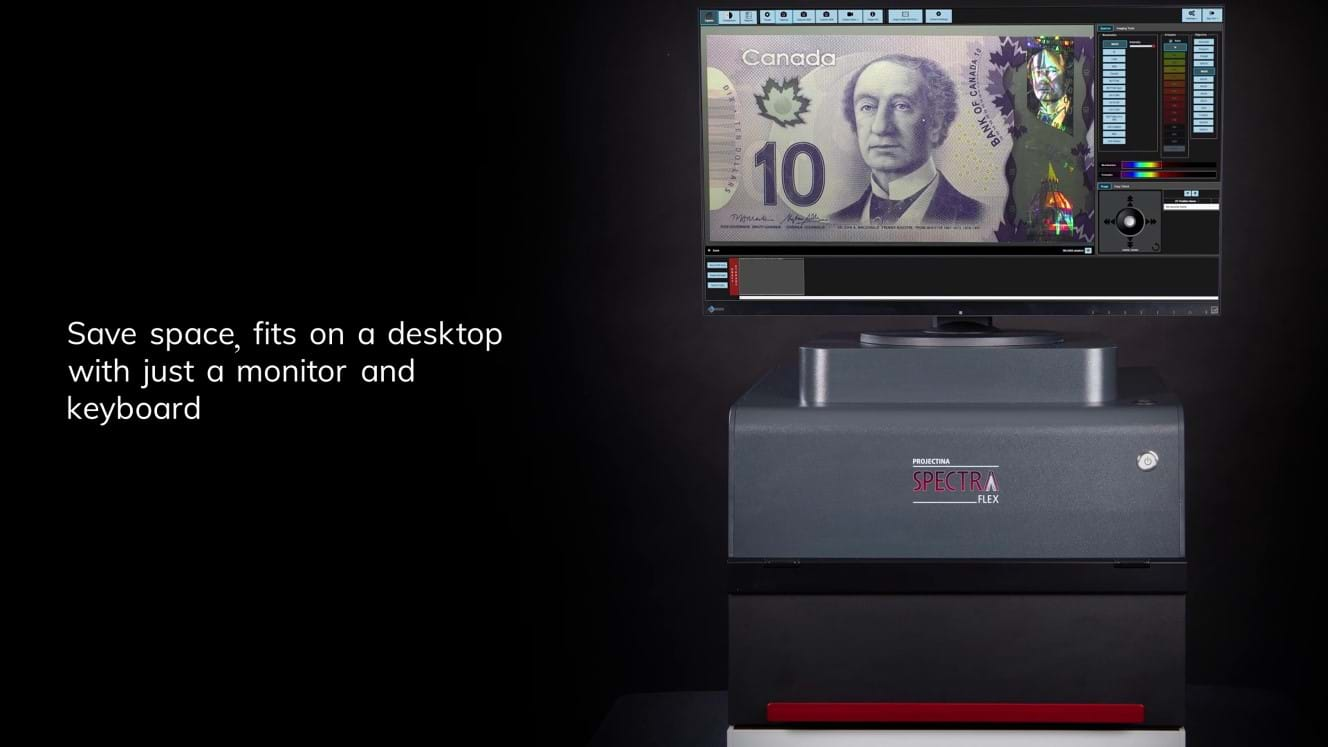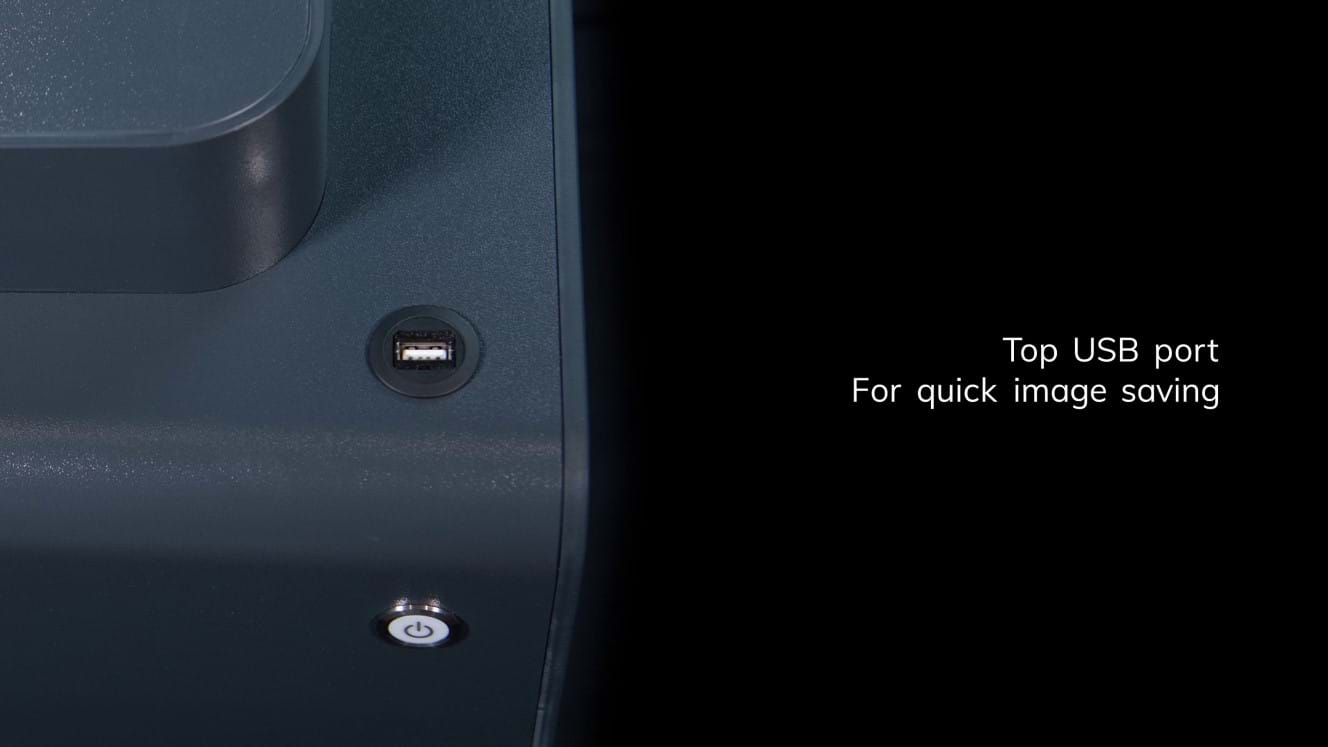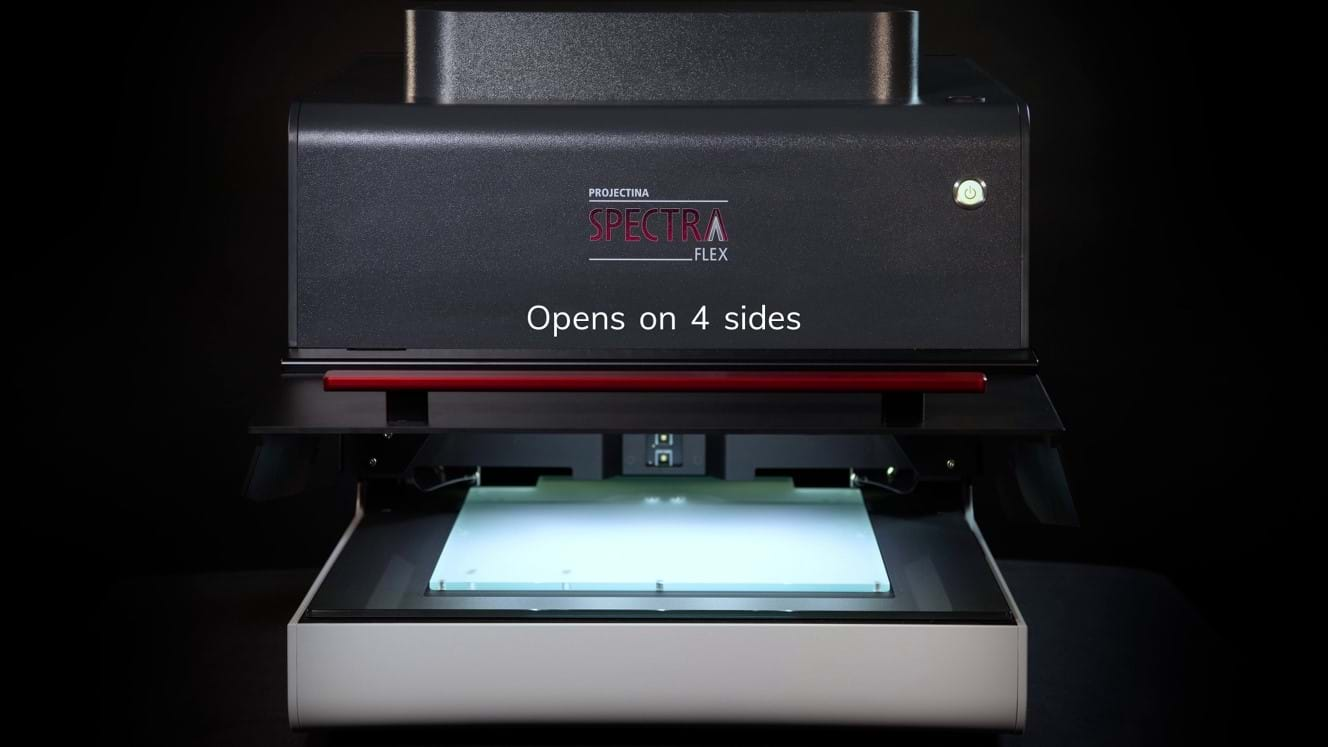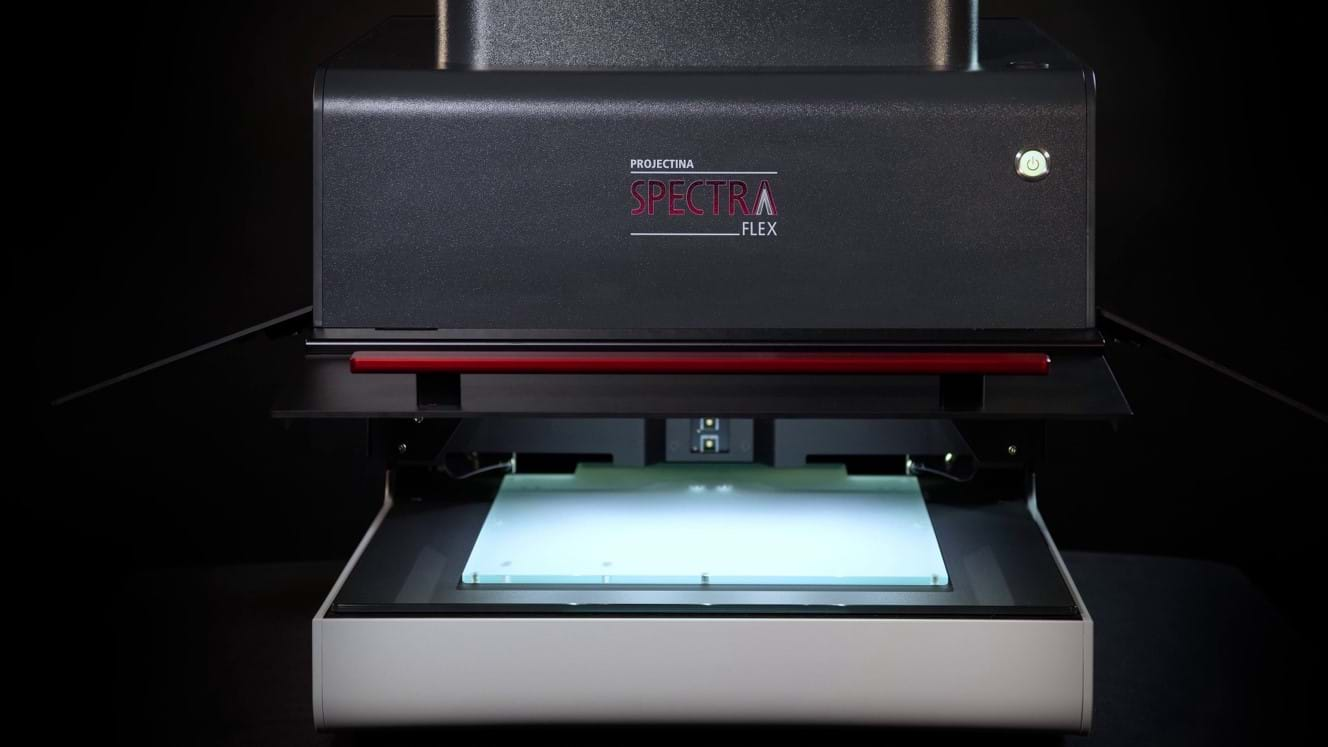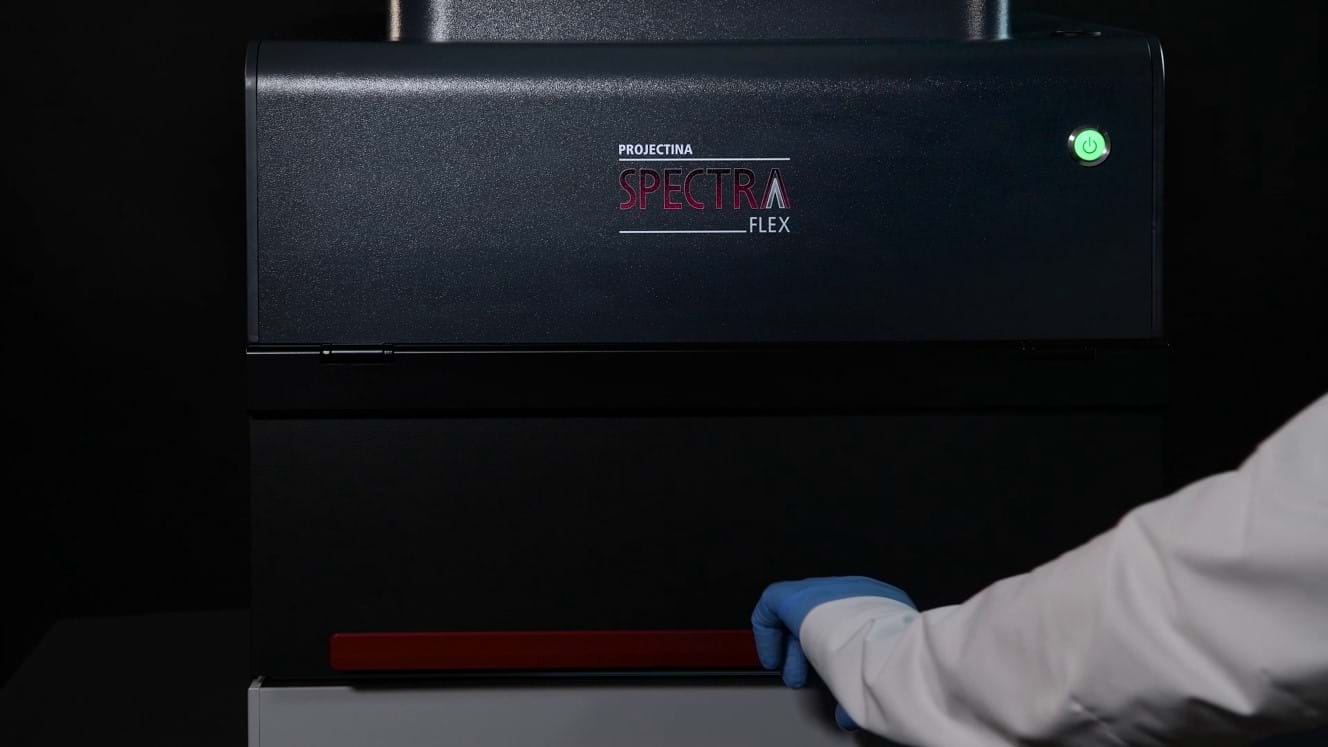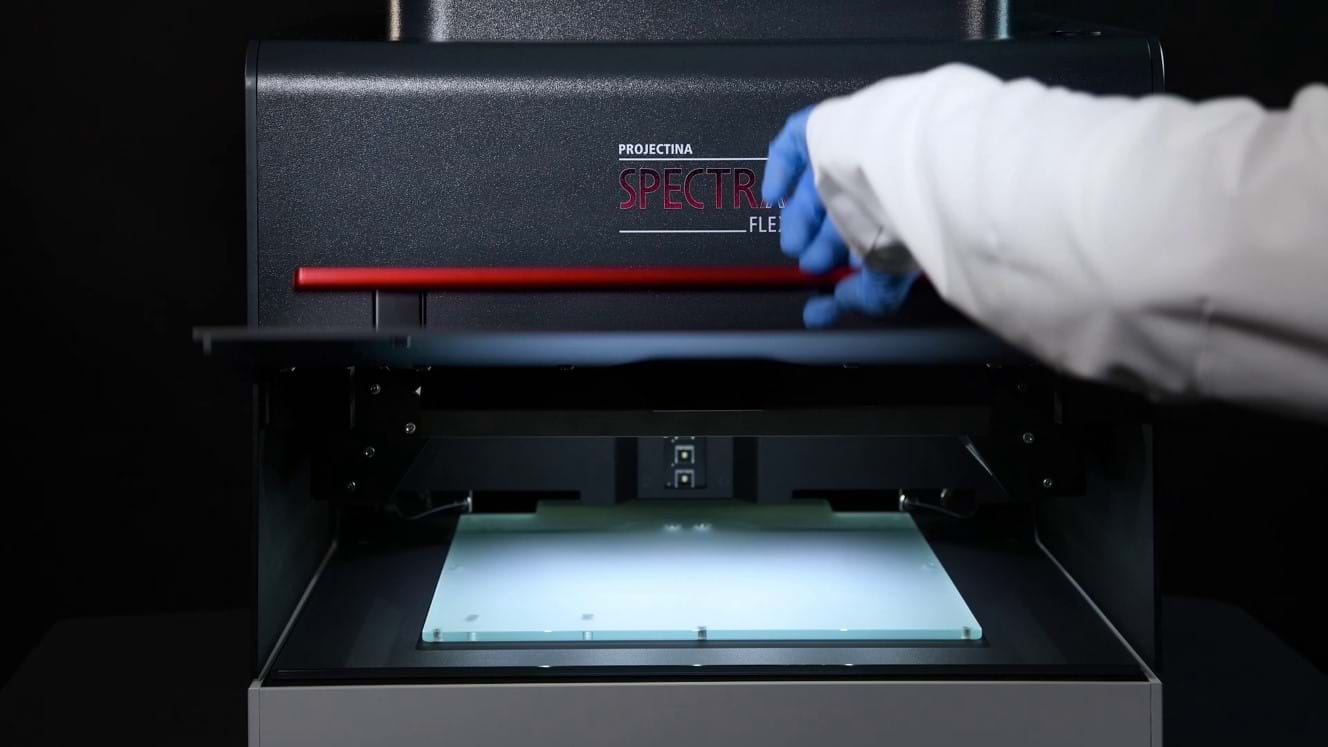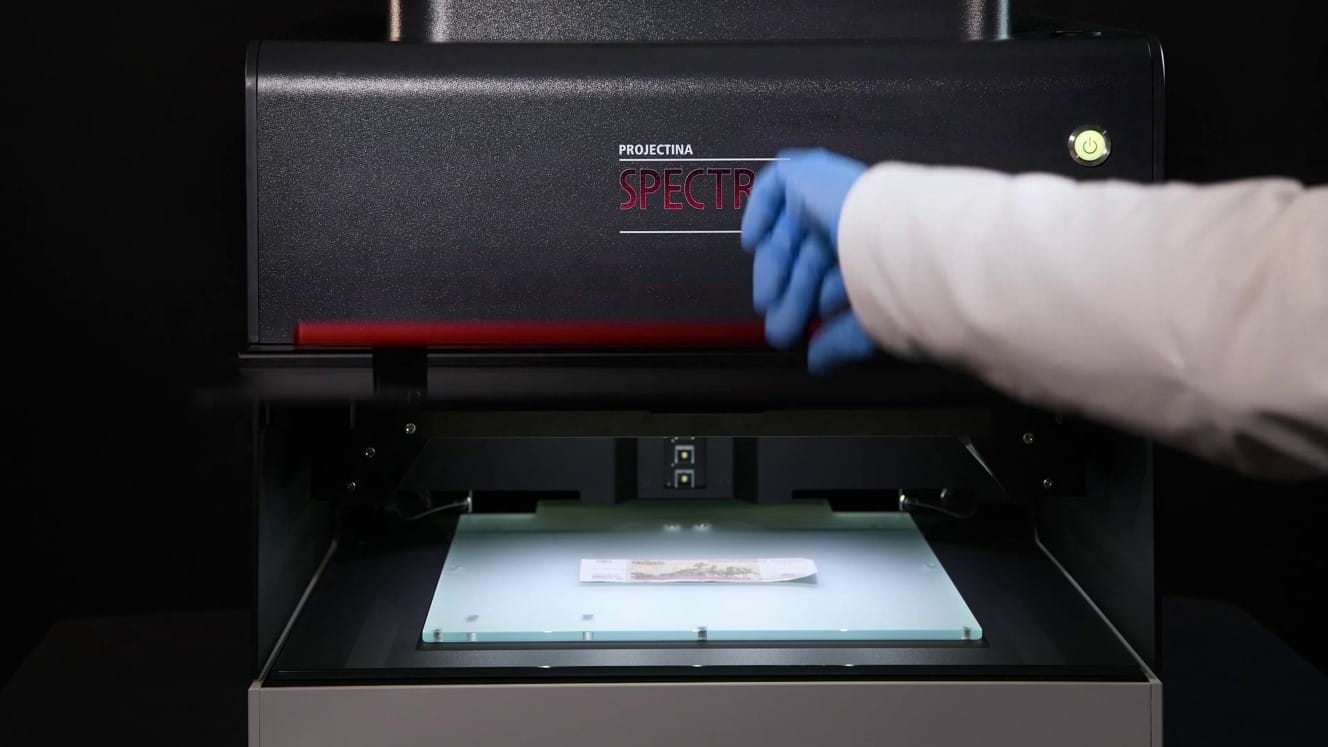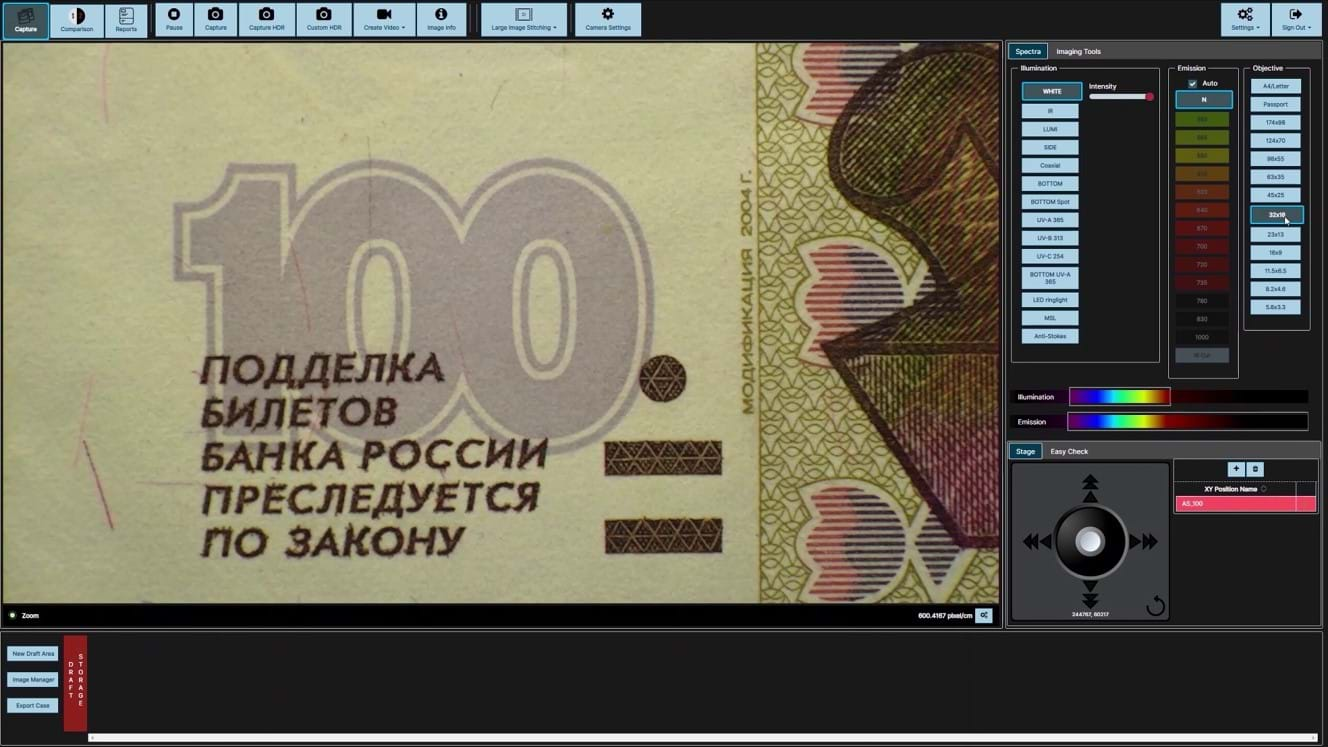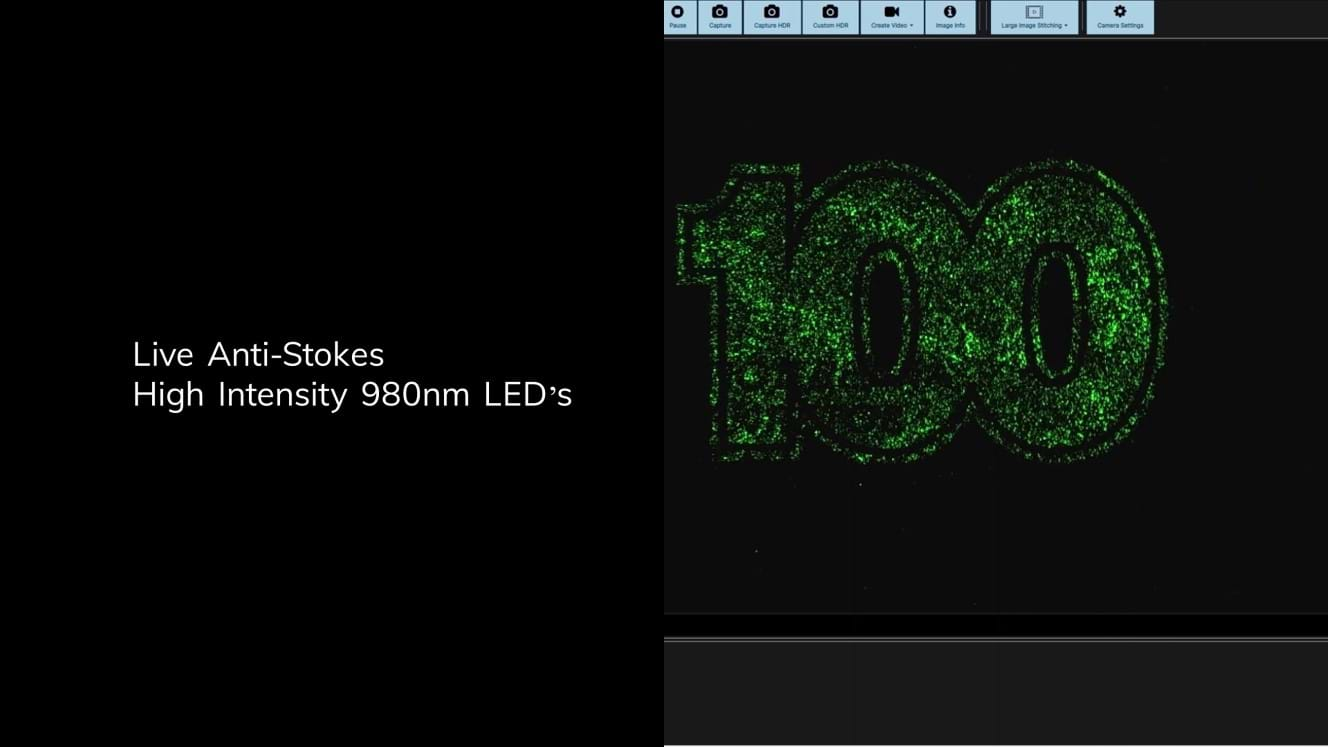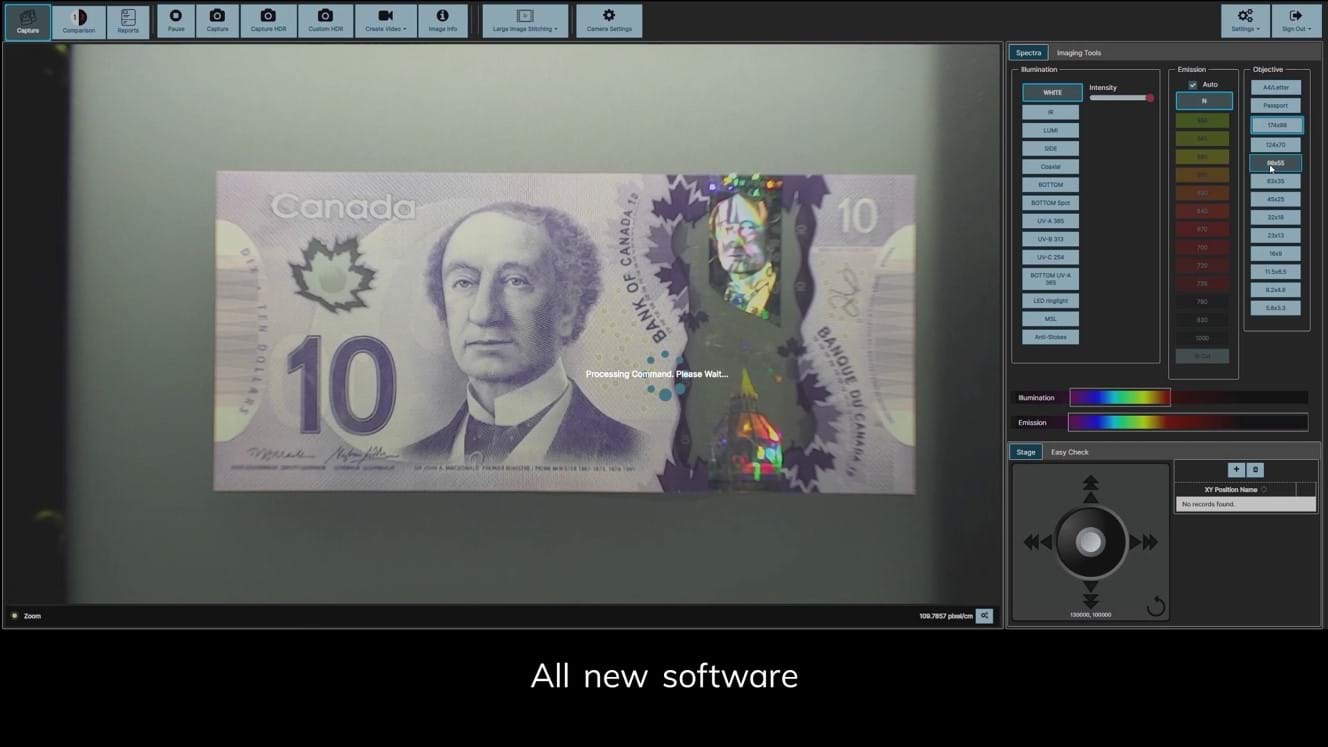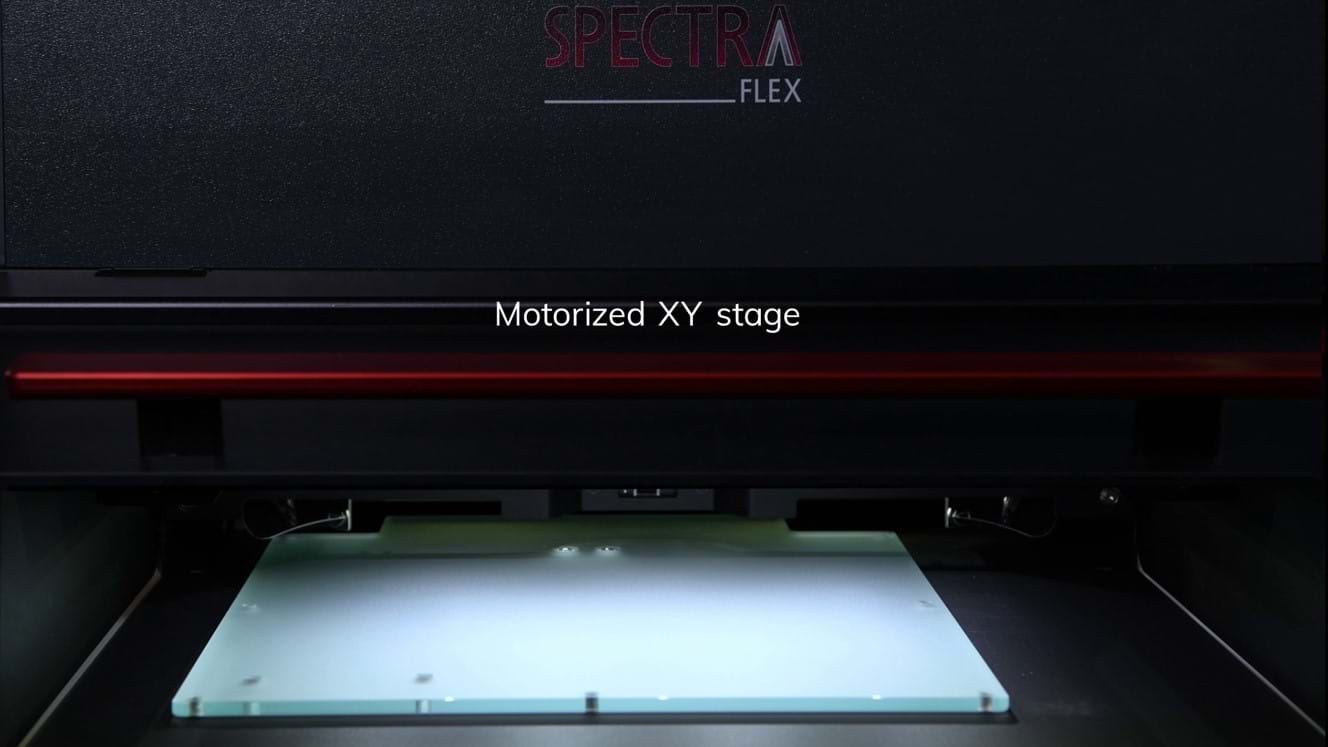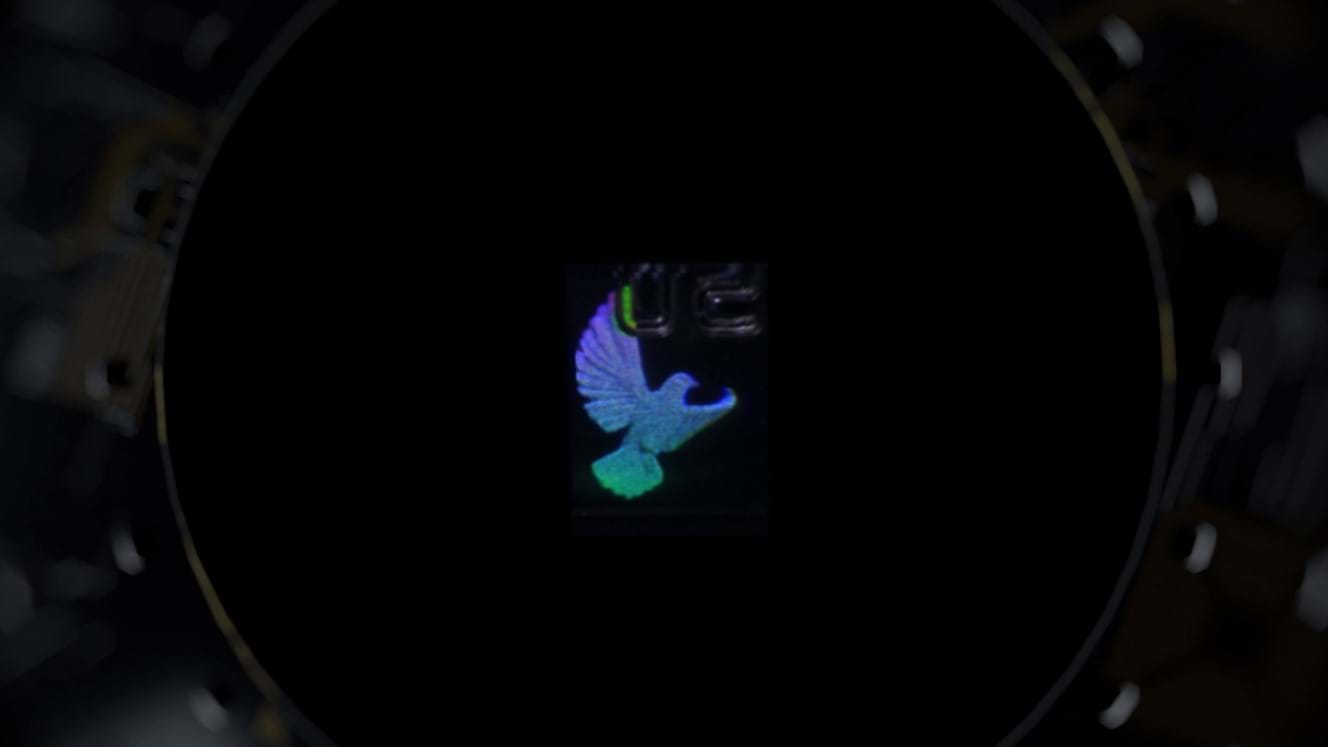 High Magnification
Magnification up to 108x allows examination of microprinting, paper structure, fibres, and perforations.
Advanced Imaging
With A4 capture capabilities, Spectra Flex speeds up and simplifies the process with an extra-large field of view that captures full-sized documents such as bills of lading, breeder documents, and open passports, in one click.
USB
Multiple USB ports, including a convenient top USB slot, allow for easy file transfer and connection of external devices such as cameras for stereoscopes. Images from connected devices can be viewed using the Spectra Flex software.
Superior Illumination
Spectra Flex's all-LED lighting gives examiners the ability to create the precise lighting environment needed to examine even the most advanced security features. This includes a 46-LED Halo RinglightTM with automated rotation, as well as all new FlexBand MSLTM LEDs that can be individually selected, dimmed, and combined for precise replication of color spectra for viewing ink differences and IR luminescent security features.
Boost the Examination Workflow
Spectra Flex has an optional state-of-the-art motorized XY translation stage that, combined with user defined presets, stores the exact position of security features that need to be examined and analyzed on bank notes, passports, travel documents, etc. By moving to predefined positions on a document with precision and no need for manual interference, examiners can spend less time positioning and more time analyzing.
Downloads