In today's crime investigations, forensic ballistics has become synonymous with using technology to match recovered bullets and cartridge cases to the firearms from which they were discharged – ideally leading to the apprehension of criminals in as little time as possible. The evolution of examining ballistic evidence has been twofold. While skilled forensic ballistics professionals have become more proficient at examining firearm evidence, the technology they use has also evolved in ways that enable them to gather stronger intelligence that can contribute to faster criminal arrests.
You could say that the growth of forensic expertise and the evolution of firearm identification technology are the result of a symbiotic relationship.
Technology furthers the capabilities of a wider range of ballistics professionals—from lab technicians to firearm examiners—while the same experts contribute a great deal to the ongoing research, development, and overall evolution of the tools used in this field. At Forensic Technology, our partnership with the forensic examiner community has been a key contributor to the ongoing development of our products. Read on for a closer look at a few of the key developments in the bullet acquisition technology behind the new IBIS BULLETTRAX.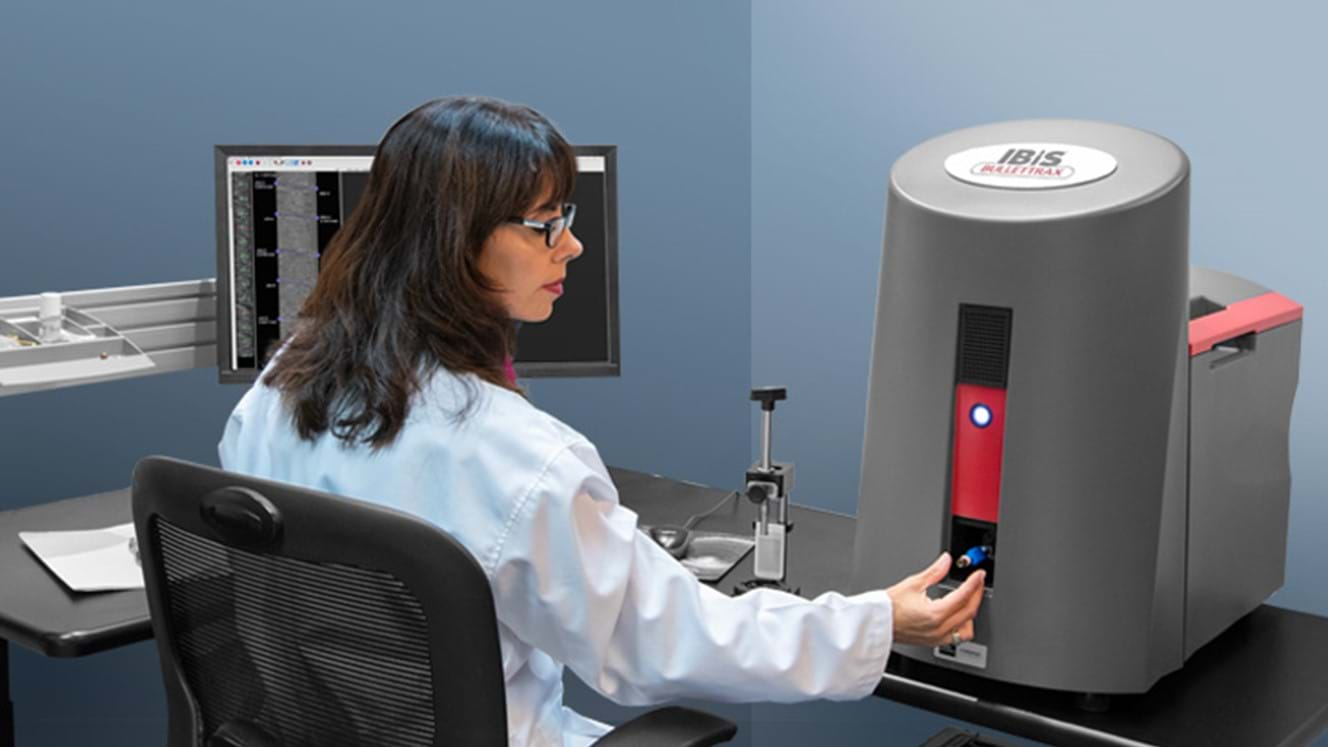 Improved Imaging & Wider Field-of-View
IBIS BULLETTRAX started its 3D revolution 15 years ago, and has continued to evolve. Now equipped with custom-designed high-definition 2D image and 3D topography technology, the images it captures offer a much wider field-of-view than earlier BULLETTRAX models, providing more surface information to view and to analyze.
Enhanced Ease-of-Use
The latest model builds on the strength of BULLETTRAX by making it more accessible. Those who have tried it in the field report that it's significantly easier to operate, with quick bullet mounting and intuitive controls. These factors not only improve the operator's effectiveness, but the increased speed of the new BULLETTRAX will be appreciated by those who process often-challenging bullet evidence.
Smaller Footprint
Another  benefit of technological innovation is that it tends to enable the packaging of improved technologies into smaller form factors. The new BULLETTRAX acquisition unit is much smaller than its predecessor, making it comparable to BRASSTRAX in terms of workspace and installation. The smaller footprint allows tight-quartered crime labs and police departments—where finding sufficient space for equipment can be a challenge—to consider tackling bullet evidence as part of their IBIS solution.
Get a firsthand glimpse at just how far bullet acquisition technology has come. Request your personalized demo or trial of the compact, powerful new IBIS BULLETTRAX today.