The comparison microscope is a key tool for firearm and toolmark examination. Since the late 1920s the comparison microscope has allowed examiners to thoroughly analyze forensic specimens side-by-side. The growth in gun-related crime in the US increased the demand for comparison microscopes in forensic labs and has been the catalyst for continued development of the technology. Needless to say, the technology and the instruments have come a long way since the 1920s.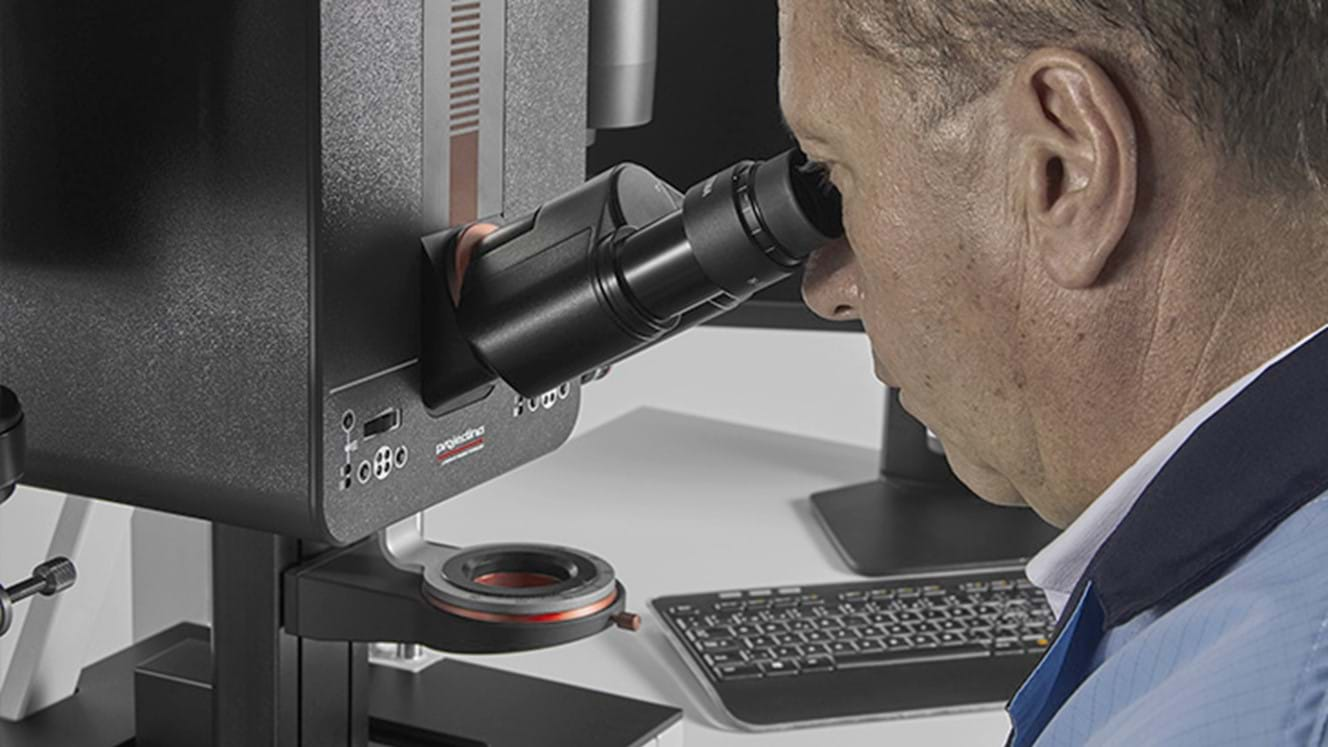 The modern comparison microscope includes technological improvements such as LED illumination, digital imaging, video capabilities, and more. Along with improvements that help examiners make more authoritative determinations, ergonomic features that take into consideration user comfort—and user variability—allow for multiple examiners and for longer periods of examination time.
Today, the forensic comparison microscope has taken on a life apart from microscopes used in other disciplines: it's in its own market segment with a number of providers dedicated to furthering the technology. With multiple vendors consistently upgrading their instruments, it can be challenging to determine which comparison microscope stands out as best-in-class. In this blog post, I list some of the characteristics that make a comparison microscope truly effective for firearm and toolmark examination.
Optics
In order to determine a precise match, toolmark examiners need a comparison microscope that has the flexibility to perform the most detailed evaluations. It is crucial that the microscope be capable of producing sharp, well-defined images over a wide range of magnifications. It should have the highest quality optics. Some important elements to look out for include: 
Parfocality and Parcentricity:

 

Maintaining a toolmark segment within the field of view when changing magnifications can be tricky. But when objectives are parfocal and parcentric, the image remains centered and focused even as magnification changes.
Aperture and Iris Diaphragms:

 

These features give examiners the ability to vary the depth of field as needed, for example to observe the base of an impression while ensuring the alignment of toolmarks that were observed on the sides of the impression. This is particularly useful for viewing firing pin impressions or other toolmarks that have significant depth.
Ergonomics
Workflow and productivity can become "an issue" when there are multiple examiners sharing a single comparison microscope in a lab. Examiners can be of significantly different heights, which often leads to each one having to adjust the binoculars to a comfortable height and angle before setting to work. Strain while performing an evidence comparison can affect the examiners' levels of efficiency, so a comparison microscope should offer easily-adjustable height ranges and optical ergonomic angles, with room for comfortable elbow and wrist placement. Any examiner who sits down should be able get to work quickly and comfortably.
Working Distance
In microscopy, working distance is the distance between the objective lens and the specimen being examined. It might not be as necessary in other disciplines, but in the forensic field, it's crucial that the working distance be able to accommodate larger objects like firearm components, pipe bomb components, etc.
Motorized Stage Movement
A motorized stage gives toolmark examiners the ability to perform a range of applications, such as automating acquisition of large images at high magnification (image stitching) and even taking 3D images. Microscope stages should be easy to manipulate on multiple axes, either separately or locked for synchronized movement. Ideally, a comparison microscope should also offer centralized controls for viewing precision and ease-of-use. It's best when ergonomics are considered in the placement of motorized stage controls so that examiners can reach them easily without having to strain or take their eyes off the binoculars.