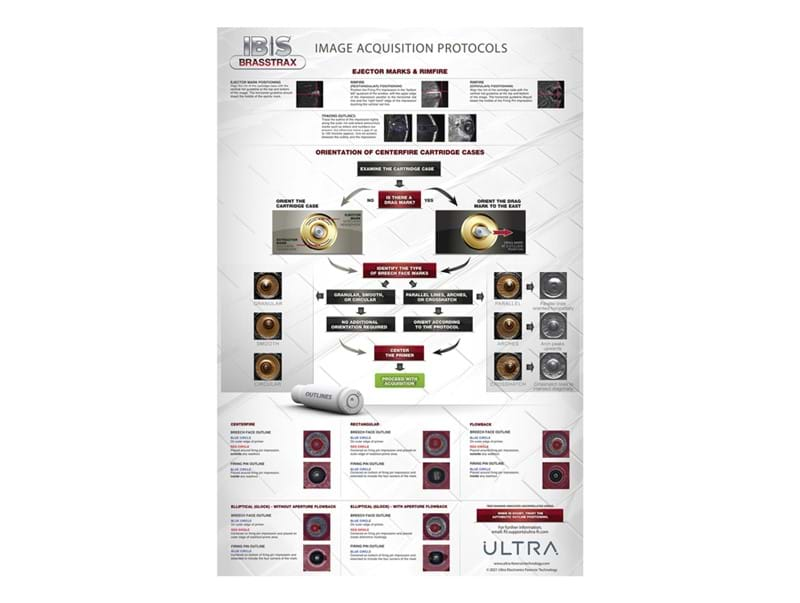 Posters
IBIS BRASSTRAX STANDARD ACQUISITION PROTOCOL
Quick steps to examine a cartridge case.
IBIS BULLETTRAX STANDARD ACQUISITION PROTOCOL
How to acquire a pristine or damaged bullet.
IBIS TRAX BRASSTRAX HD3D
Reference Cartridge Case Poster
IBIS BULLETTRAX HD3D
Reference Bullet Poster
IBIS TRAX-HD3D DAMAGED BULLET
Acquisition Protocol: Damaged Bullet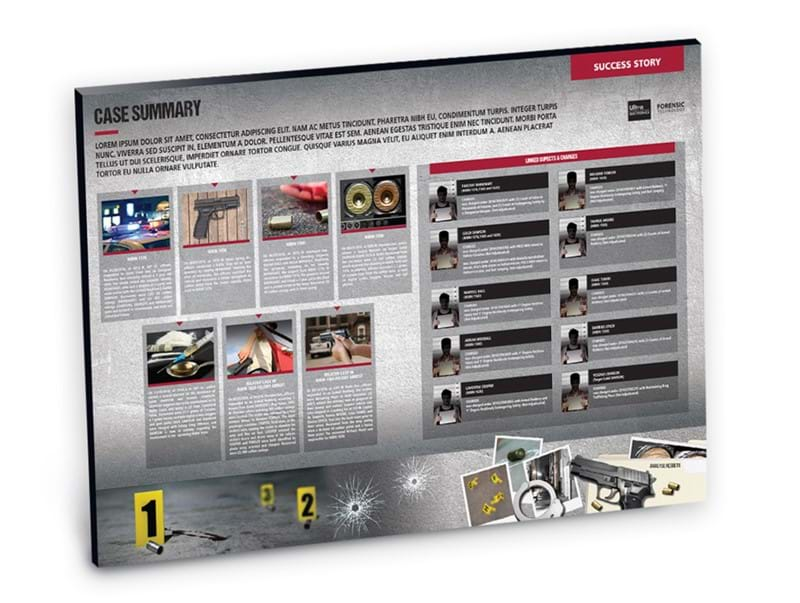 Storyboard
Showcase your agency's achievements with a professionally designed storyboard!
Your agency's work is about more than just fact and figures. There are citizens and communities positively impacted by your success in resolving gun-related crime and those stories need to be told.
Incorporating the case-specific information you provide, our team will create a custom, professionally designed storyboard to highlight how using IBIS® technology has helped your agency connect the dots on crime and bring criminals to justice.
Storyboards are available free of charge, and are ideal for showcasing your successes at conferences, community events and in grant applications.
Request your storyboard using the form below, and the Forensic Technology team will be in contact to start the creation process.
Downloads