Each Lead or Hit your agency achieves – whether the 1st or the 300th – is an accomplishment to be celebrated. A custom free-of-charge plaque from Forensic Technology helps you highlight this success as well as the contributions of your team to resolving gun-related crime in your community. Report your milestone and request your plaque using one of the forms below.
You can expect delivery of your plaque within 4-6 weeks of form submission.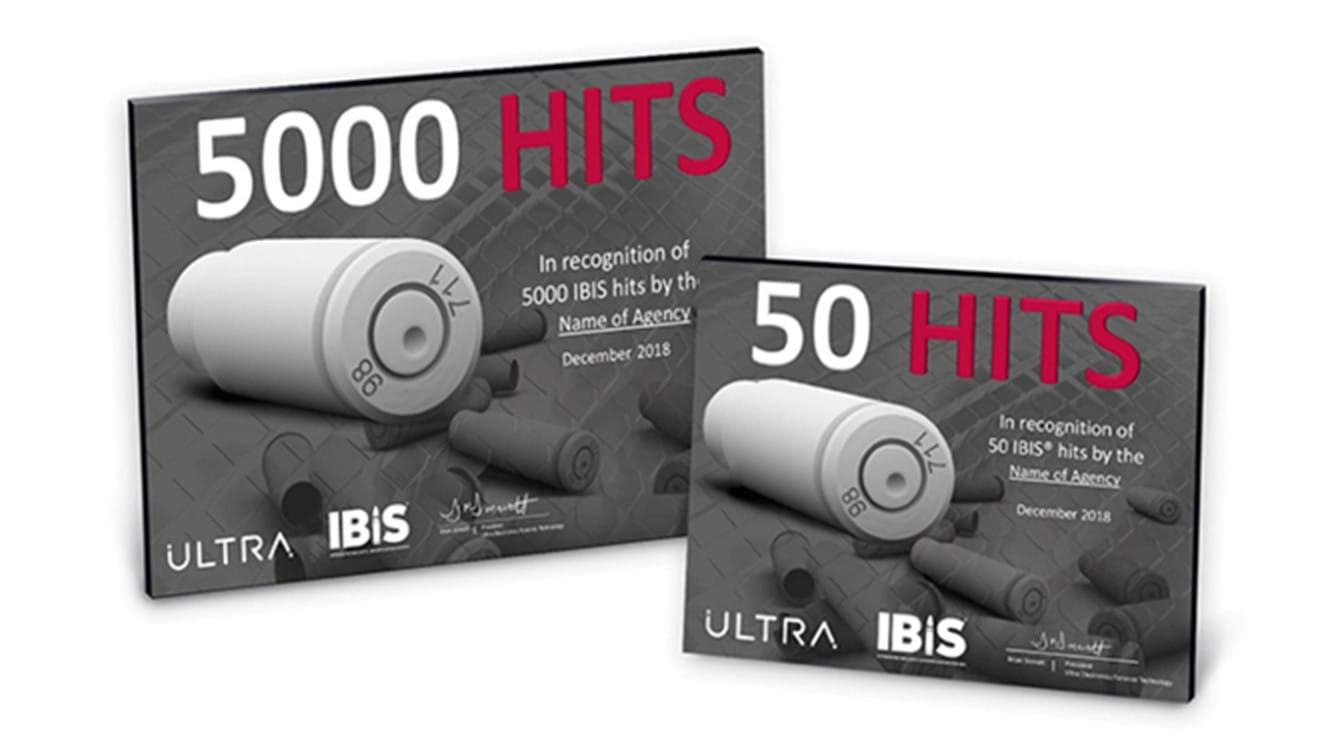 Hit Plaque
IBIS Hits are the result of two or more firearms ballistic evidence acquisitions that have been confirmed as a match by a firearms examiner. IBIS Hits are based on correlation review of digital images using MATCHPOINT and microscopic confirmation by a firearms examiner. This information/intelligence can be used for investigative purposes and is suitable for court purposes.
Lead Plaque
A NIBIN Lead is an unconfirmed, potential association between two or more pieces of firearm ballistic evidence based on a correlation review of the digital images in the NIBIN database by either a firearms examiner or a trained IBIS technician. A NIBIN Lead is intended to provide a lead for investigative purposes.
Dimensions of plaques:
8.5" x 11" For hits 1 through 249
13" x 19" For hits 250 and above