Forensic Technology (FT) is the pioneer of automated ballistic identification, and the creator of IBIS® (Integrated Ballistic Identification System) now used in over 80 countries to combat and prevent firearm crime. Over the last 30 years, we have championed innovative technology and invested in research and development that furthers the creation, enhancement, and discovery of new crime-fighting solutions. FT has always worked toward making the world a safer place.
What is IBIS?
The Integrated Ballistic Identification System — or IBIS — is the world's most advanced ballistic identification solution and has helped law enforcement agencies solve hundreds of thousands of crimes worldwide. IBIS can find the "needle in the haystack" by suggesting possible matches between pairs of fired bullets and cartridge cases — at speeds well beyond human capacity. This is of tremendous help to investigators as it provides them with more timely information about crimes, guns, and suspects. Law enforcement uses IBIS as a search tool to find previously unknown links between events involving the same firearm across local, national, and international network of collaborating sites.
For over three decades, we have cultivated world-class expertise and combined it with advanced technology to help our customers establish successful crime gun intelligence programs.
IBIS Evolution Over Time
Forensic Technology began operations in 1991, when Walsh Automation Inc. recognized that the convergence of automation, optics, and hardware technologies could be leveraged to help police quickly and efficiently identify firearm evidence from crime scenes. IBIS was created and quickly put to use by law enforcement agencies in the United States. It proved integral to the rapid linking of cartridge cases or bullets to connect crimes involving the same firearm.
Since its inception 30 years ago, IBIS development has benefited from collaboration with firearm identification experts from around the world. During this period, we have continued to acquire valuable expertise and knowledge, allowing us to successfully achieve continuous improvement and development of new products and technologies. Although the evolution of IBIS has continually progressed, five generations of underlying technology and characteristics can be distinguished over time. These are:
1st Generation (1990s)
Main Characteristics:

2D Low-resolution imaging
Data segmentation from class characteristics
Basic image comparison algorithms
Standalone system

Important Product Releases:

BulletProof (1993) featuring manual bullet acquisition and analysis, custom-built database, and optical disk data storage.
BrassCatcher (1995) featuring manual cartridge case acquisition and analysis.
The first IBIS system combined both bullet and cartridge case analysis on the same platform.
2nd Generation (Mid-1990s to 2000s)
Main Characteristics:

High-resolution 2D imaging
Specialized image comparison algorithms
National networks and large database capabilities

Important Product Releases:

IBIS Next Gen 1.0 (1996) featuring multitasking computers and dedicated servers, Oracle database, networking capabilities, and fully integrated ballistic analysis.
IBIS Next Gen 2.0 (1997) featuring automated microscope stage, and desktop analysis workstation.
IBIS Next Gen. 3.0 (1999-2003) featuring ejector and rimfire acquisition, side-light breech face acquisition, MultiViewer, large-scale national networking capabilities, and NIBIN security upgrade.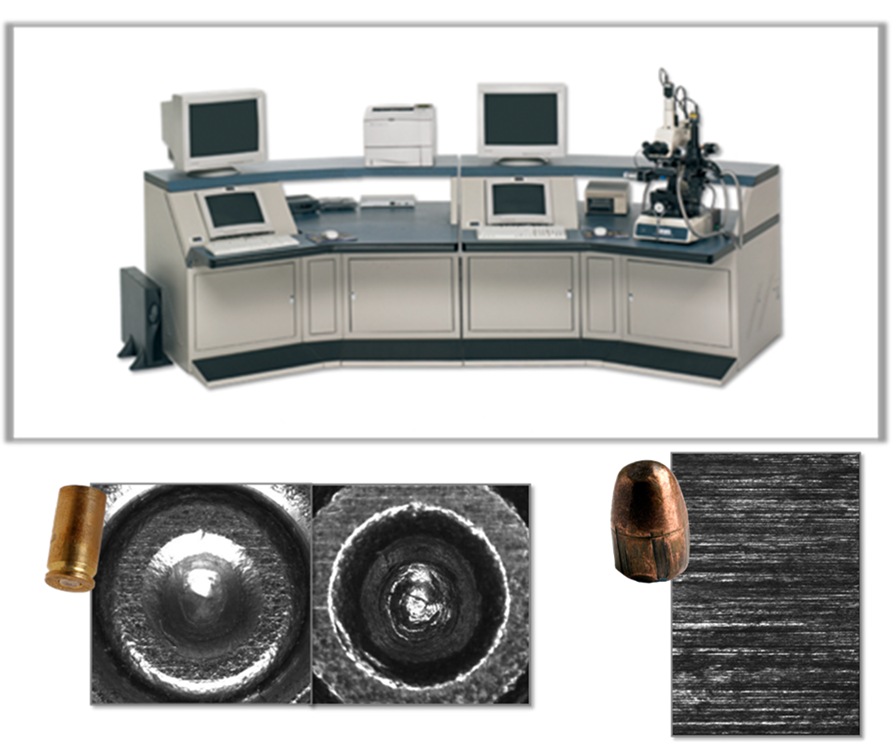 3rd Generation (2000s)
Main Characteristics:

3D imaging and comparison algorithms
Automated image acquisition
Dynamic visualization and quantitative measurements
Security infrastructure
International Networking

Important Product Releases:

IBIS TRAX (2003) featuring a modular architecture, automated acquisition capabilities, high-resolution images, 3D bullet imaging and correlation, and wrap-around bullet imaging.
IBIS TRAX-3D (2007) featuring 3D cartridge case imaging, automated damaged bullet acquisition (using confocal 3D), and data centralization.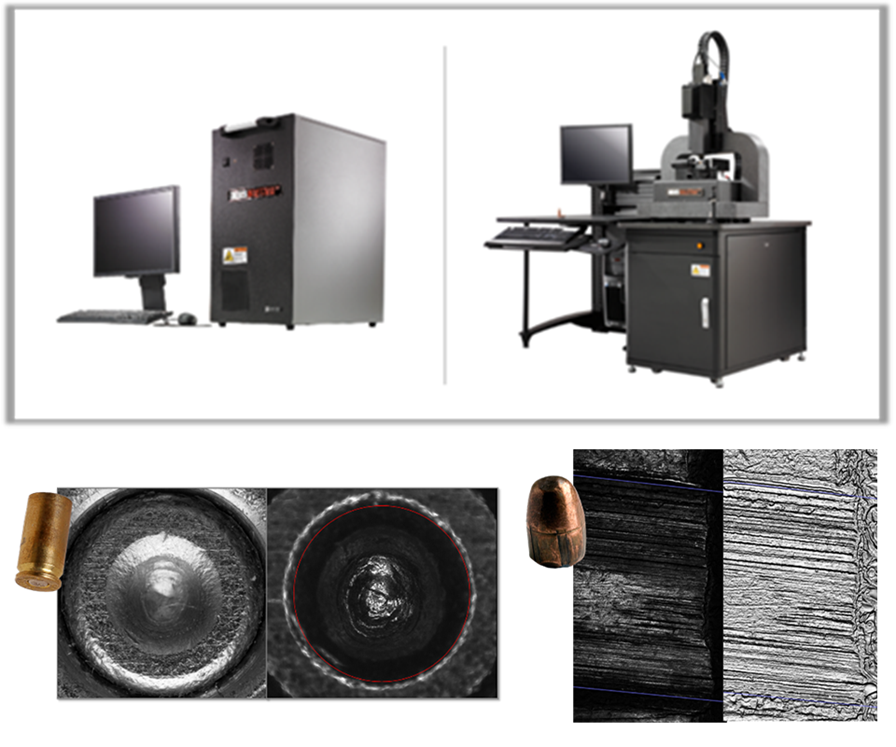 4th Generation (2010s)
Main Characteristics:

High-Definition 3D cartridge cases
Refined correlation
In-depth visual comparison
Process optimization

Important Product Releases:

IBIS TRAX-HD3D (2013) featuring high-definition 3D cartridge case acquisition (non-linear photometric stereo 3D), bullet shape acquisition, 3D cartridge case correlation, breech face side light correlation, polygonal bullet correlation, and advanced 3D visual comparison.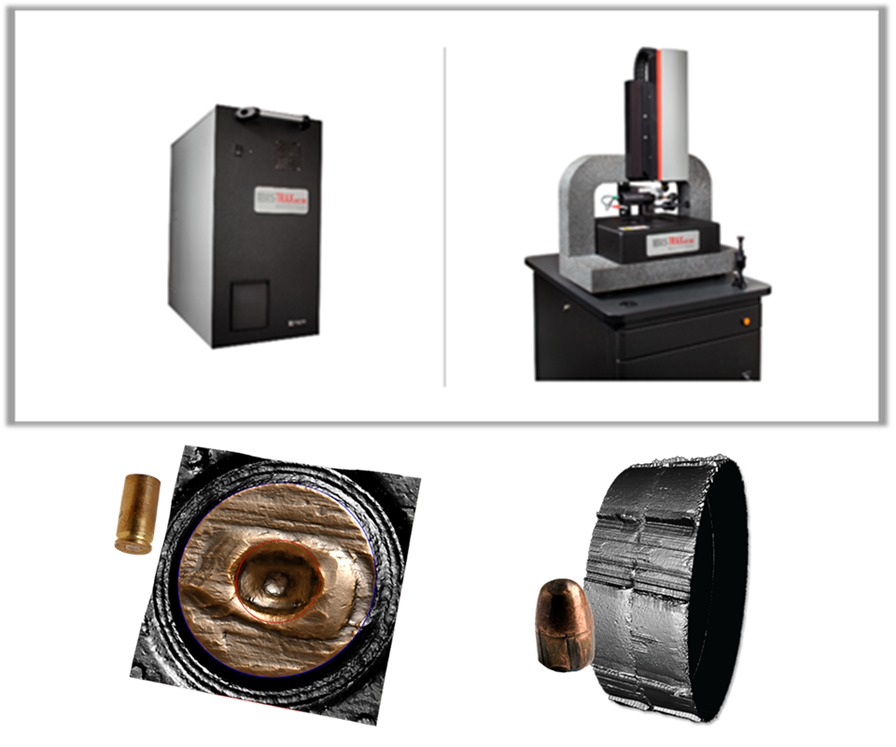 5th Generation (2020s)
Main Characteristics:

Faster acquisition
Smaller form-factor
Stronger correlation performance
Cloud infrastructure.

Important Product Releases:

IBIS BULLETTRAX (2019) featuring easier bullet-mounting process, and wider field of view.

IBIS BRASSTRAX (2023) featuring improved 3D imaging quality, full 3D headstamp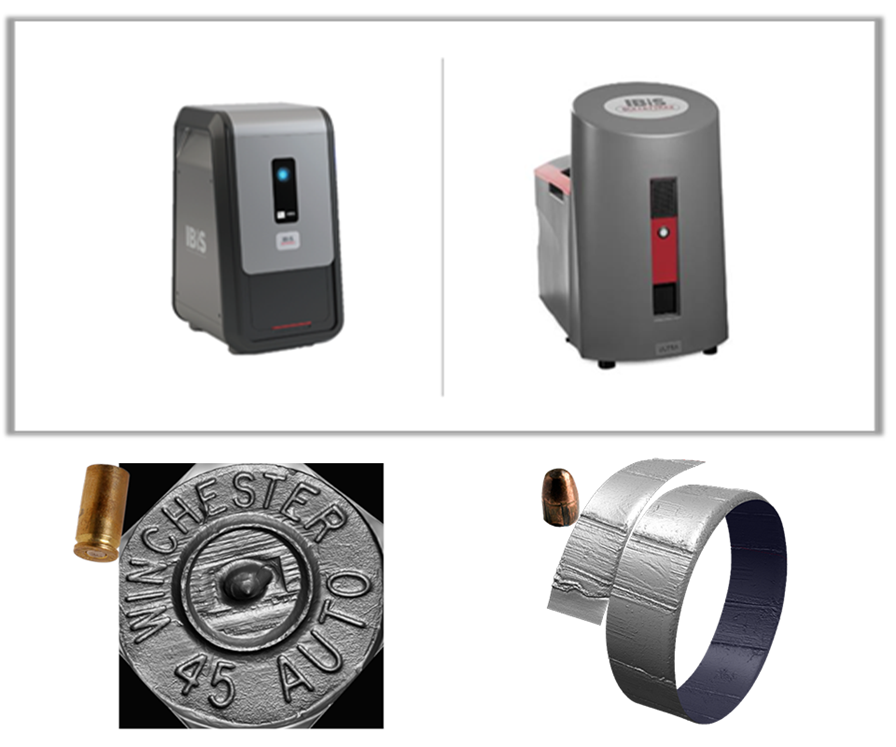 Conclusion
As of 2022, nearly 10 million cartridge cases and bullets have been acquired into IBIS from hundreds of customer locations. Governments, organizations, and agencies worldwide depend on Forensic Technology for effective and reliable solutions that help solve and prevent firearm-related crime.
IBIS has evolved significantly since its inception, decades ago, from an integrated technological solution to a complex combination of products and services. Each product generation improved its effectiveness at addressing our customers' challenges and crime gun intelligence initiatives.
Today, Ultra Forensic Technology employs more than 250 people worldwide all engaged in providing innovative solutions for a safer tomorrow.