News
Produkte von Forensic Technology helfen jeden Tag Gemeinden auf der ganzen Welt. Erfahren Sie mehr über unsere wirkungsvolle Zusammenarbeit mit Strafverfolgungsbehörden sowie über unsere neusten Innovationen.
When planning the integration of IBIS® into your policing of a city, state/province and/or country, the list of possible approaches can seem endless.
Ansicht

+
Author: Ron Nichols

"Tastes great! Less filling!", the long-running marketing campaign for a lite version of a popular beer, was ranked by a marketing magazine as the eighth best campaign in history. Commercials featured individuals who would drink the beer and then exclaim, "Tastes great!"
Ansicht

+
6. Juni 2019 INTERCEPT ist ein revolutionäres Produkt, das hochauflösende Bilder und spezielle Authentifizierungsalgorithmen verwendet, um Fälschungen auf Pässen und anderen Reisedokumenten zu erkennen. INTERCEPT erkennt auch Trends und kriminelle Nutzungsmuster und kann Echtzeit-Warnmeldungen und -Nachrichten an Grenzschutzbeamte und andere Behörden weitergeben. INTERCEPT wird auf der SDW Security Document World vom 11. bis 13. Juni
Ansicht

+
5 April 2019 Ultra Electronics Forensic Technology gab heute bekannt, dass ATF im Wert von über 85 Millionen US-Dollar einen fünfjährigen Rahmenvertrag über die Bereitstellung von Hardware, Software, Support und Schulungsdienstleistungen für das National Integrated Ballistic Information Network (NIBIN) erteilt hat. Dies ist der vierte Fünfjahresrahmen-Dienstleistungsvertrag, der seit 2003 an Forensic Technology vergeben worden ist.
Ansicht

+
Author: Ron Nichols

Given the recent advances in Integrated Ballistics Identification System (IBIS®) hardware and software, one thing is abundantly clear—it is very technician friendly. From acquisition through correlation results review, technicians can perform IBIS tasks quickly and reliably.
Ansicht

+
Author: Andrew Boyle

When you're performing reviews and comparing firing pin images, you'll want to be especially careful when you see a straight, scar-like line going through the middle of the firing pin impression, as shown in the following images. This means that the firing pin is a cast firing pin.
Ansicht

+
Schrijver: Andrew Boyle

The term "Ghost Gun" is used to describe any firearm that does not have a serial number.  The onset of 3D-printed firearms means that ghost guns with no external markings whatsoever will be a reality for IBIS users around the world when they're trying to add a firearm exhibit into IBIS. 
Ansicht

+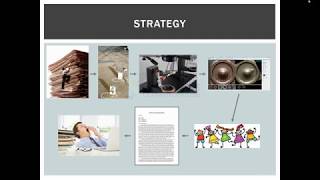 This webinar discusses not only the concept of using regional ballistic networks to handle and manage casework innovatively but, also shows how this strategy has been effectively incorporated by one police agency to a great amount of success.
Ansehen

+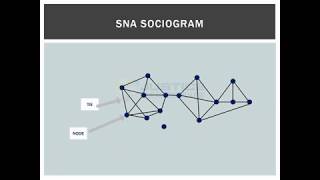 Join us on June 7 at 3 pm EST for our free Webinar presented in collaboration with The Justice Clearinghouse.
Ansehen

+
Change is not easy. Whether it be at a political level, management level, or even at the forensic lab, the need for change isn't always broadcast and effecting change isn't always easy. This video is an excellent summary of how actionable intelligence can be obtained from crime guns and related evidence. The innovation, will, and
Ansehen

+
NIBIN, powered by IBIS technology, proves pivotal in helping solve this Arizona firearm crime.
Ansehen

+
A violent transnational gang, operating between Spain and Portugal, has been stopped thanks to diligent police work, rigorous cross border protocols, and an innovative new-technology-based program called the INTERPOL Ballistic Information Network (IBIN).
Ansicht

+