News
Produkte von Forensic Technology helfen jeden Tag Gemeinden auf der ganzen Welt. Erfahren Sie mehr über unsere wirkungsvolle Zusammenarbeit mit Strafverfolgungsbehörden sowie über unsere neusten Innovationen.
Technological advancements to close the gap between solving gun crime and preventing gun crime.
Ansicht

+
As the new Coronavirus COVID-19 and its impact continue to evolve and develop, we would like to assure you that Ultra Electronics Forensic Technology is committed to supporting your agency throughout this difficult period, as well as fostering the health and safety of our employees, customers, partners and communities. We understand that your operations are
Ansicht

+
5 April 2019 Ultra Electronics Forensic Technology gab heute bekannt, dass ATF im Wert von über 85 Millionen US-Dollar einen fünfjährigen Rahmenvertrag über die Bereitstellung von Hardware, Software, Support und Schulungsdienstleistungen für das National Integrated Ballistic Information Network (NIBIN) erteilt hat. Dies ist der vierte Fünfjahresrahmen-Dienstleistungsvertrag, der seit 2003 an Forensic Technology vergeben worden ist.
Ansicht

+
With respect to striations observed on bullets, Calvin Goddard wrote, "They [striations] exist by reason of the fact that no two material objects either of God's or Man's fabrication are identically the same."
Ansicht

+
I remember working for a city-based forensic science laboratory as a firearm and toolmark examiner and having evidence submissions that would include not one, not two, not three, but upwards of 10 to 15 bullets and bullet fragments from a shooting scene.
Ansicht

+
The year 2020 has been a difficult one in many ways throughout the world. It is also a year in which there have been several published court decisions expressing concern with respect to the lack of objectivity in firearm and toolmark identification.
Ansicht

+
Whether initiating or enhancing a preventive crime gun strategy, the ATF National Integrated Ballistic Information Network (NIBIN) must be a cornerstone of the initiative.
Ansehen

+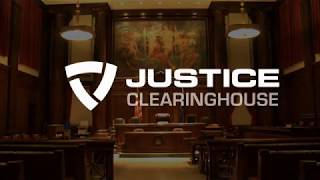 Learn how you can turn "good enough" intentions into an organizational lifestyle that provides the best results for your preventive crime gun initiative.
Ansehen

+
Learn about every stage of writing successful grant proposals – from finding the right grant for your organization to writing elements, and gaining support along the way.
Ansehen

+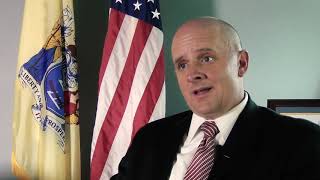 Change is not easy. Whether it be at a political level, management level, or even at the forensic lab, the need for change isn't always broadcast and effecting change isn't always easy. This video is an excellent summary of how actionable intelligence can be obtained from crime guns and related evidence. The innovation, will, and
Ansehen

+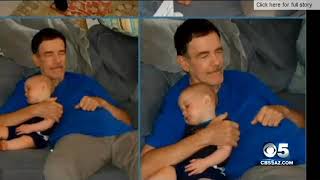 NIBIN, powered by IBIS technology, proves pivotal in helping solve this Arizona firearm crime.
Ansehen

+
A violent transnational gang, operating between Spain and Portugal, has been stopped thanks to diligent police work, rigorous cross border protocols, and an innovative new-technology-based program called the INTERPOL Ballistic Information Network (IBIN).
Ansicht

+